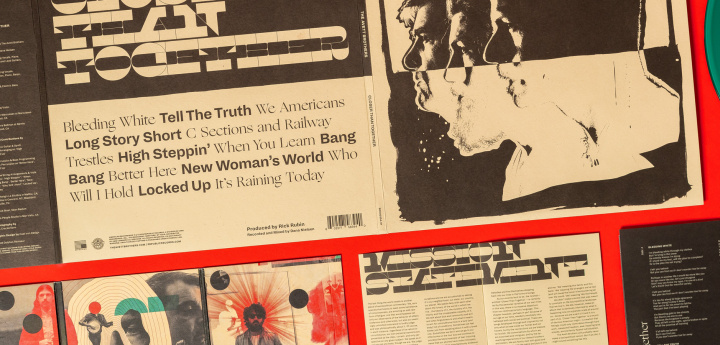 The Avett Brothers
The Avett Brothers
We worked with folk rock icons The Avett Brothers on an ambitious design for their latest studio album, Closer Than Together. Our approach eschews typical genre conventions with a playful, interactive, and unexpected experience rooted in the idea of duality.
Scope
Art Direction
,
Packaging
,
Print Design
,
Illustration
Cool Points
Sustainable Packaging
Design
Scott Avett, one of two Avett Brothers and an accomplished visual artist in his own right, began the project by providing us with the album's cover artwork. He asked us to design everything else. Our initial design inspiration stems from Scott's cover art which embodies the idea of duality. The design mirrors this notion in several ways including: the division of light and dark backgrounds, the juxtaposition of serif and sans serif typefaces, and the contrast of the muted exterior (black & off-white) with the vivid interior (bursts of color).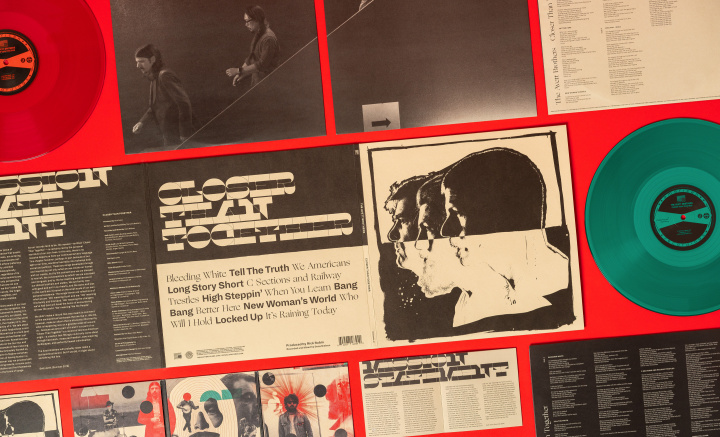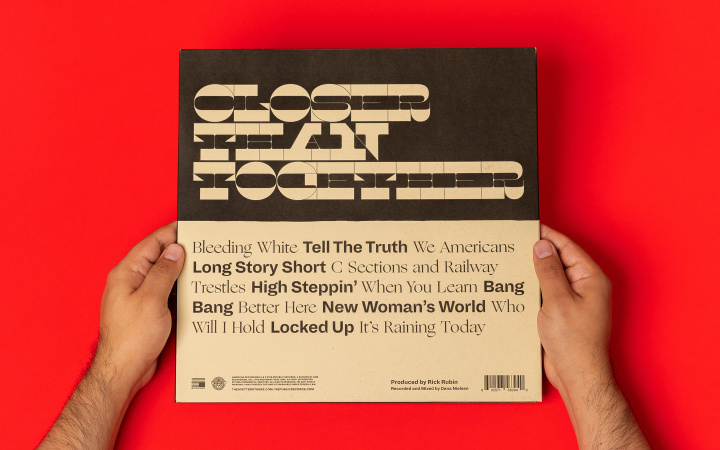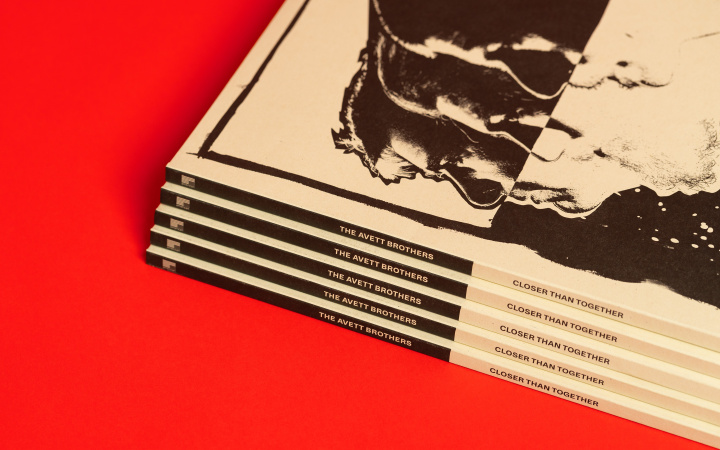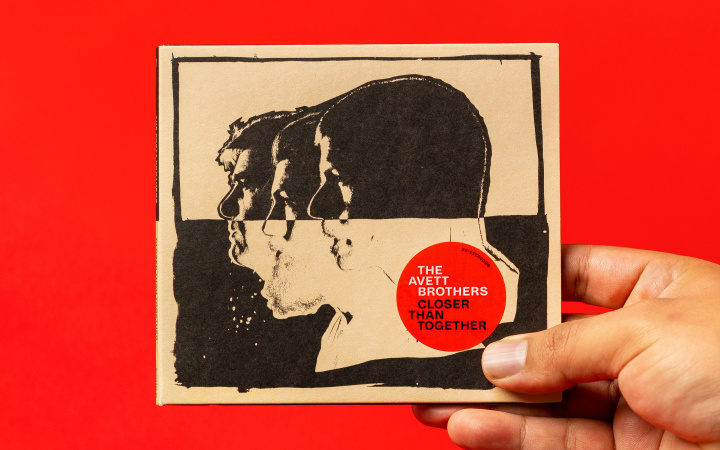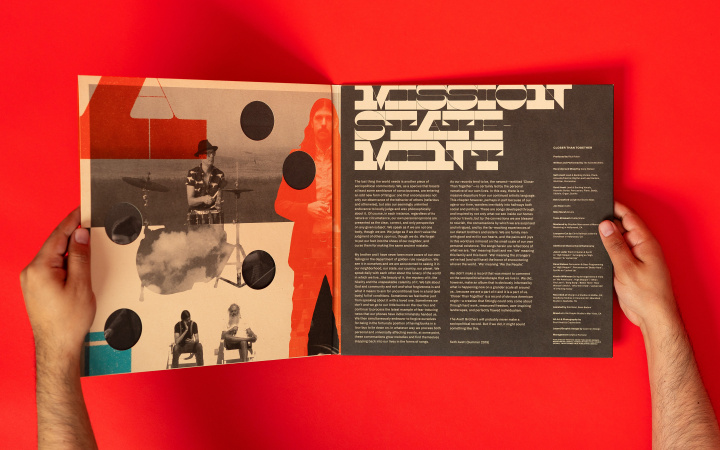 Print Production
For the album's print production, we specified a six-panel, tri-fold jacket design that utilizes a custom diecut (a great sustainable production technique that requires no ink or chemicals and only a small amount of energy), custom 100% PCW paper, three spot colors, printed record sleeves, and two different colored records. The band was taken with the design—enough to see each detail through exactly as we had planned. We were frickin' pumped.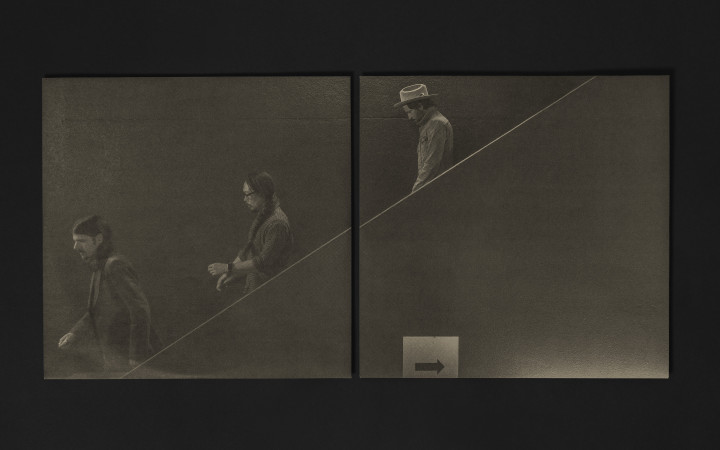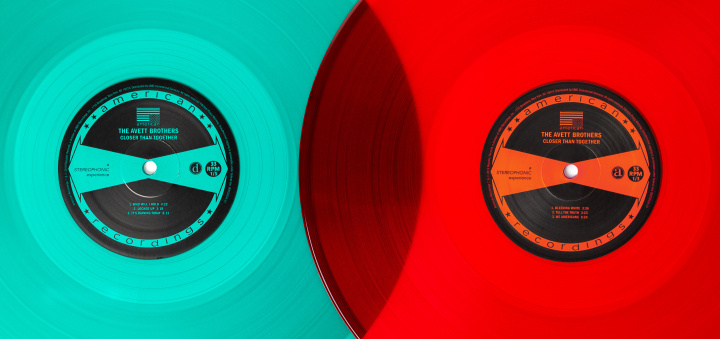 Specifying a 100% recycled paper is one of the easiest ways to save tremendous amounts of water, energy, and CO₂ emissions. When specifying paper for this project, we were informed by our printer that the 100% recycled stock we wanted to use had been discontinued. As a replacement, they suggested a virgin-fiber stock with no recycled content. Determined to use a more sustainable paper stock, we did a little research and discovered that the printer had been given misinformation and that our desired stock was indeed available and in stock. The moral of the story is a golden rule of green design—a little extra effort can have outsize impact.
LP Jacket LP Jacket
Mohawk Paper, Loop – Antique Vellum (Husk, 18pt Cover)
100% postconsumer waste (PCW) recycled fibers
Process Chlorine Free (PCF)
Manufactured carbon neutral (RECs certified by Green-e®)
FSC® Certified (Forest Stewardship Council™)
Paper manufactured in the USA
Offset printed in the USA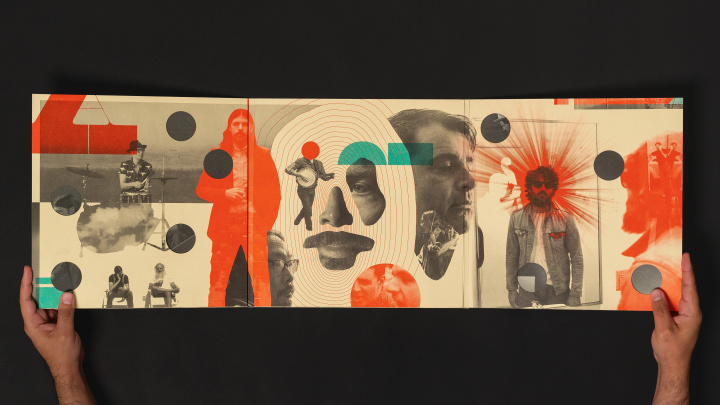 Single Artwork
After completing the album design, the band asked us to design artwork for the album's single, "Bang Bang." The song's lyrics were spurred by the rampant violence present in movies and television; our design connects this thread by pulling inspiration from vintage movie posters.