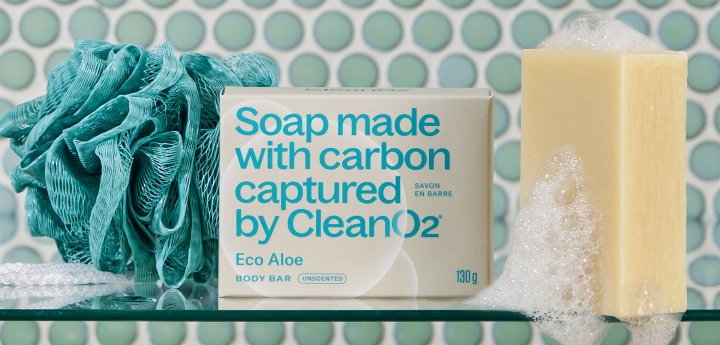 Struggling to communicate the climate-fighting technology behind their cleaning products, CleanO2 tapped us for a ground-up rebrand to more effectively tell their story. We used a radically straightforward strategy which centers the brand around the company's innovative products: soaps made with carbon captured by CleanO2.
Scope
Brand Strategy
,
Brand Identity
,
Messaging
,
Copywriting
,
Naming
,
Packaging
,
Motion Graphics
,
Web Design
,
Web Development
,
Ecommerce
Cool Points
Sustainable Packaging
,
Sustainable Products
,
Carbon Removal
CleanO2 started in 2005 with an innovative process to capture carbon from heating systems, preventing it from entering the atmosphere. Although they were trailblazers in their industry, their existing brand didn't stand out from the sea of sameness on the shelf. The opportunity to tell the unique story behind their products was missed. They tasked us with creating branding, packaging, and messaging that communicated the distinctive environmental value of their product without overwhelming customers with data and scientific jargon. We focused the brand around a concise phrase, allowing the product story to take center stage.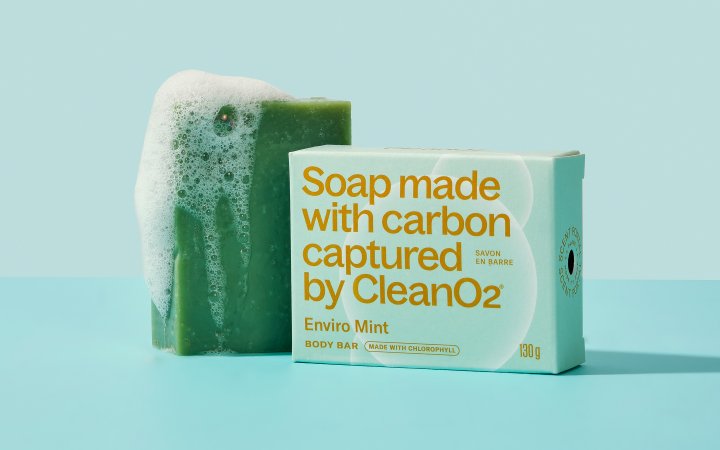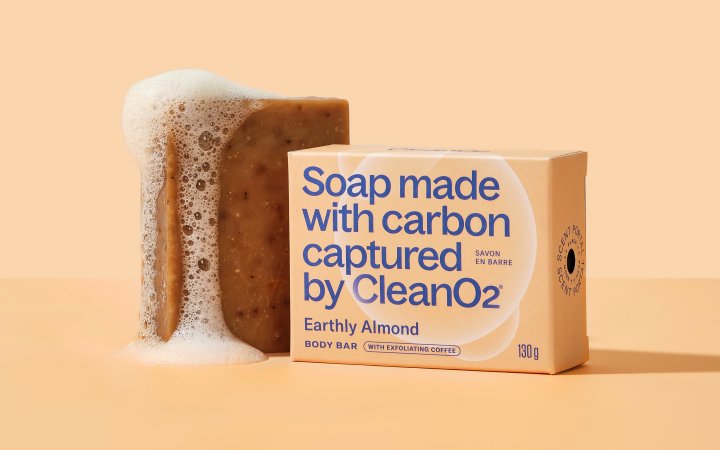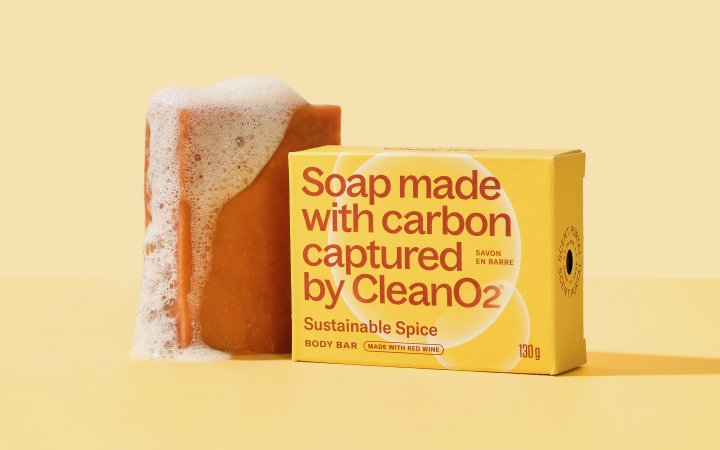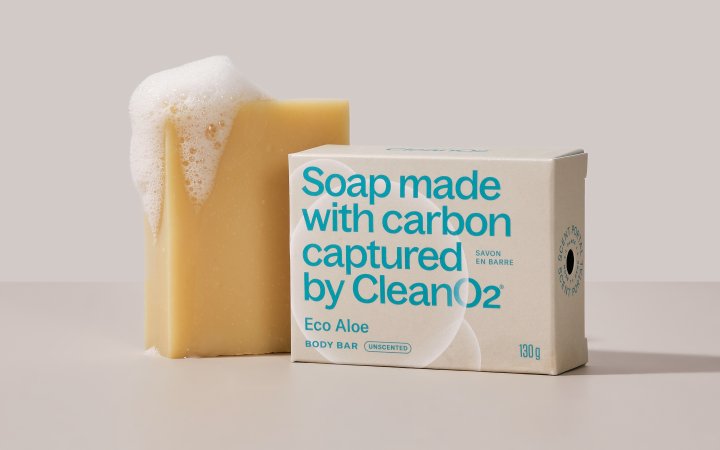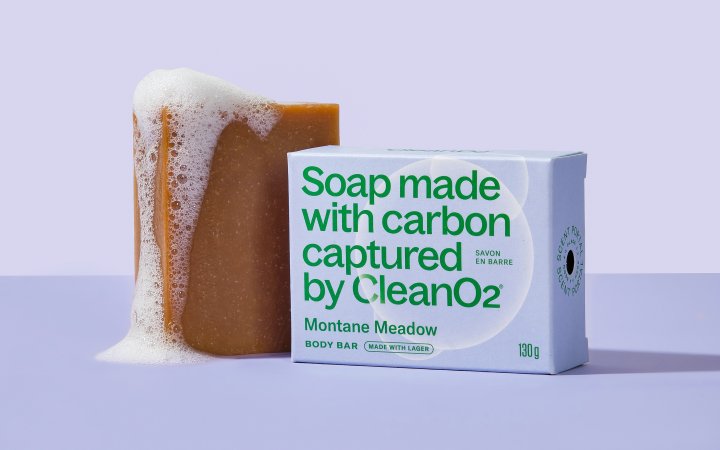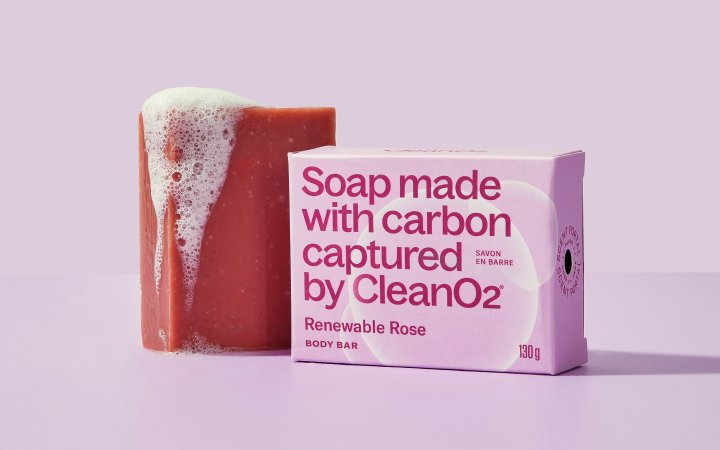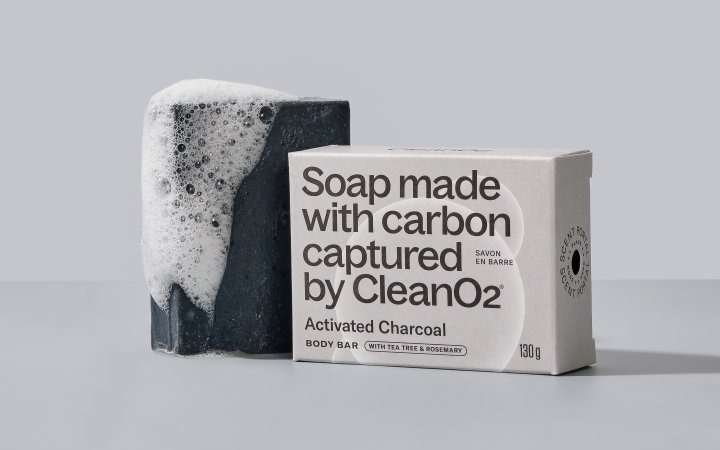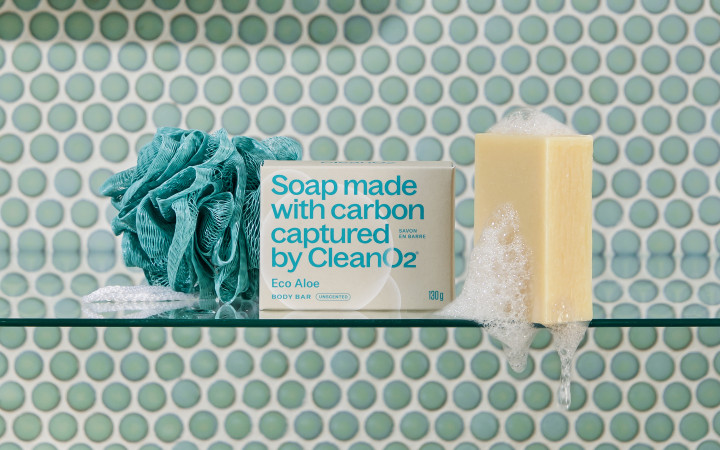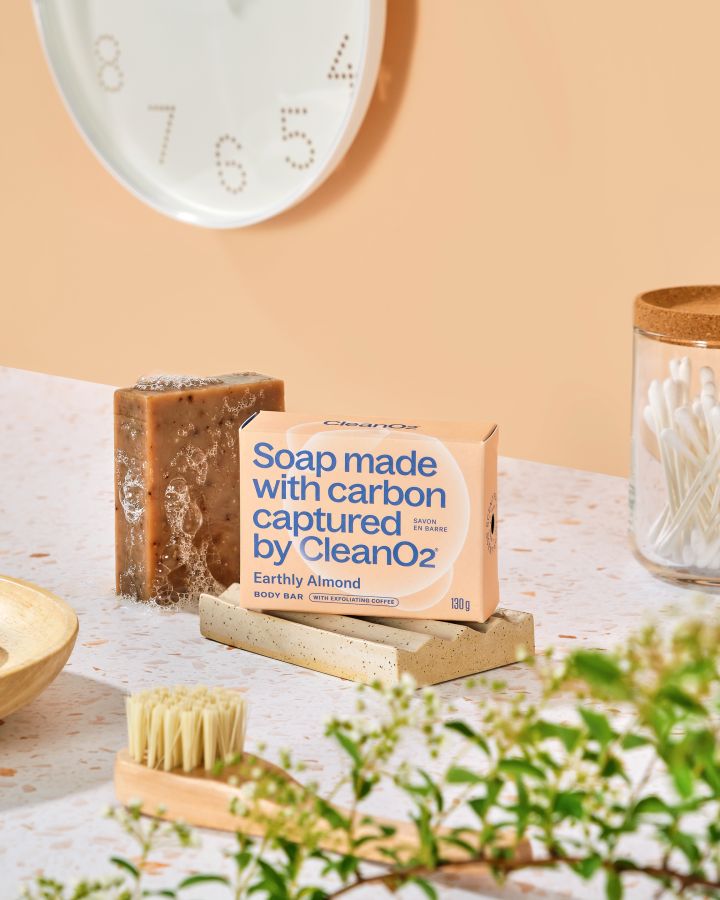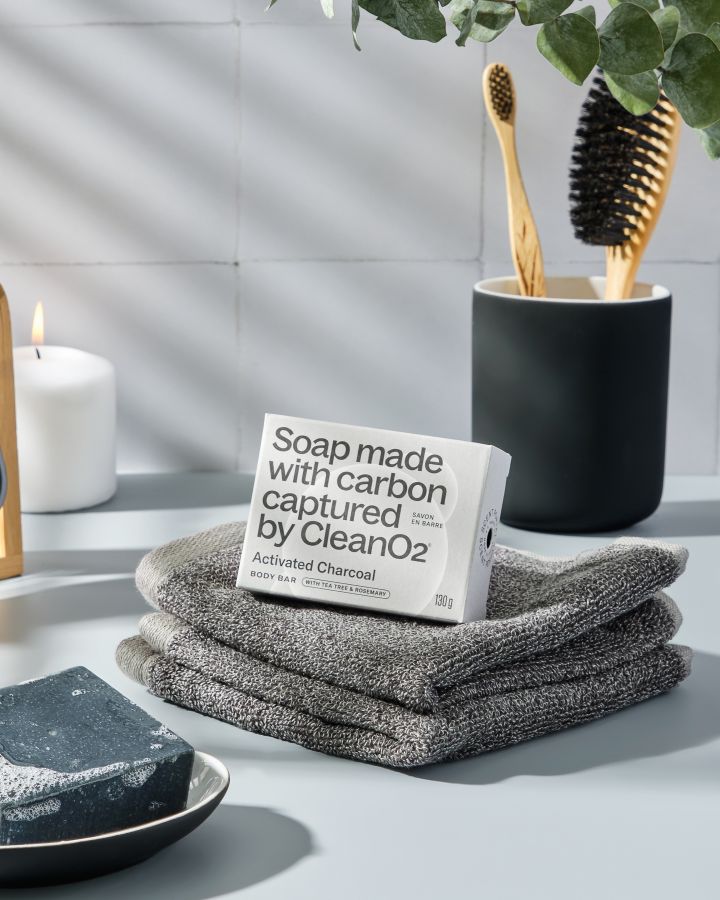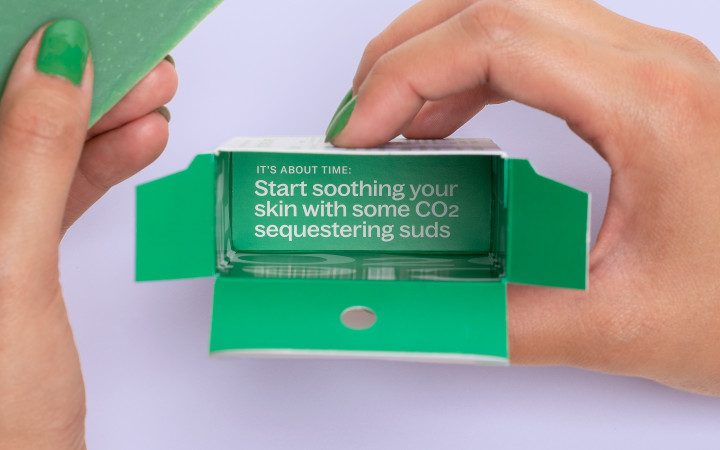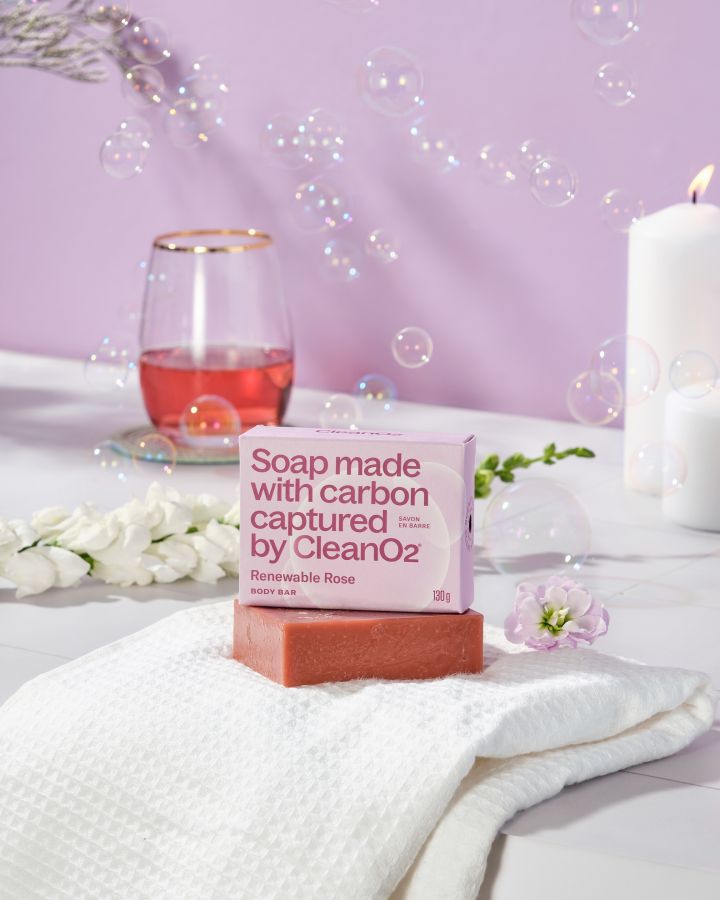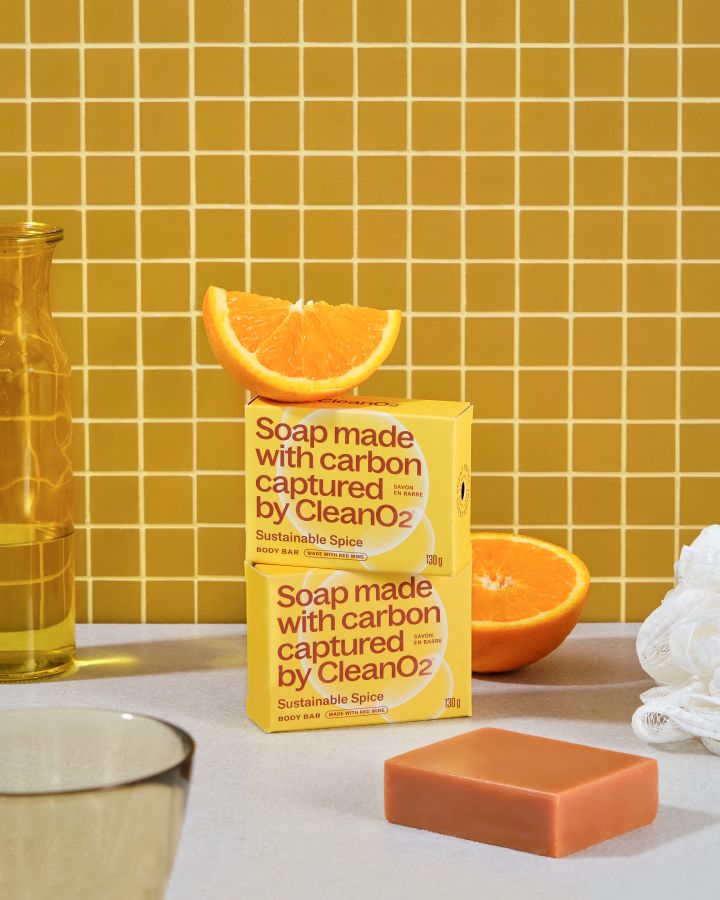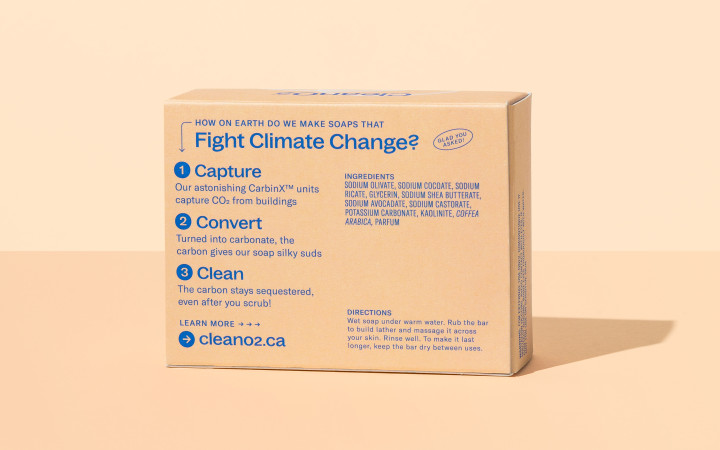 Product Naming
The legacy product names lacked memorability due to their generic formula. We developed a product naming system focused on creating distinct, ownable names that speak to the brand's core values. The new naming system allows for a short descriptor along with the primary name in order to describe scent notes and various adjuncts used in the soaps.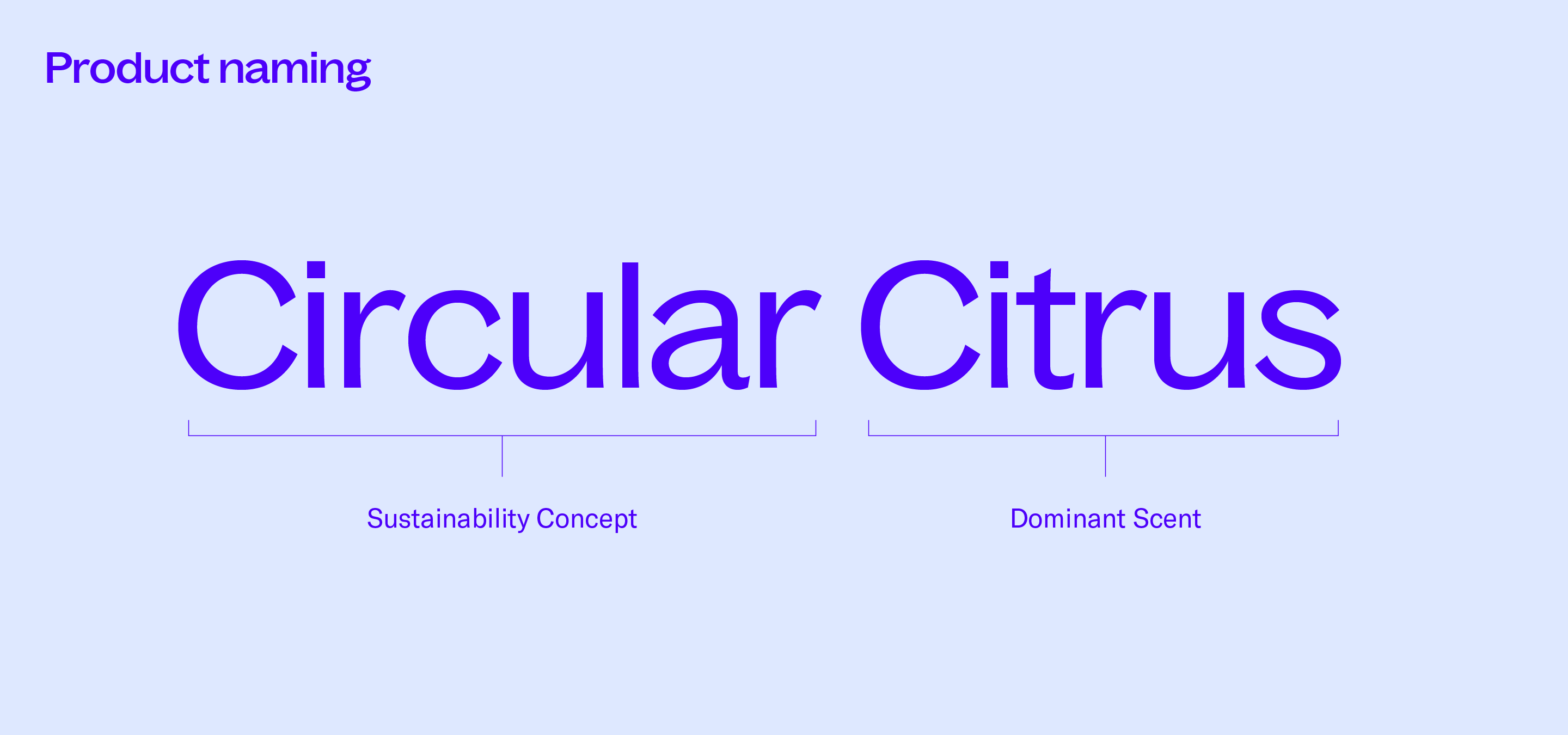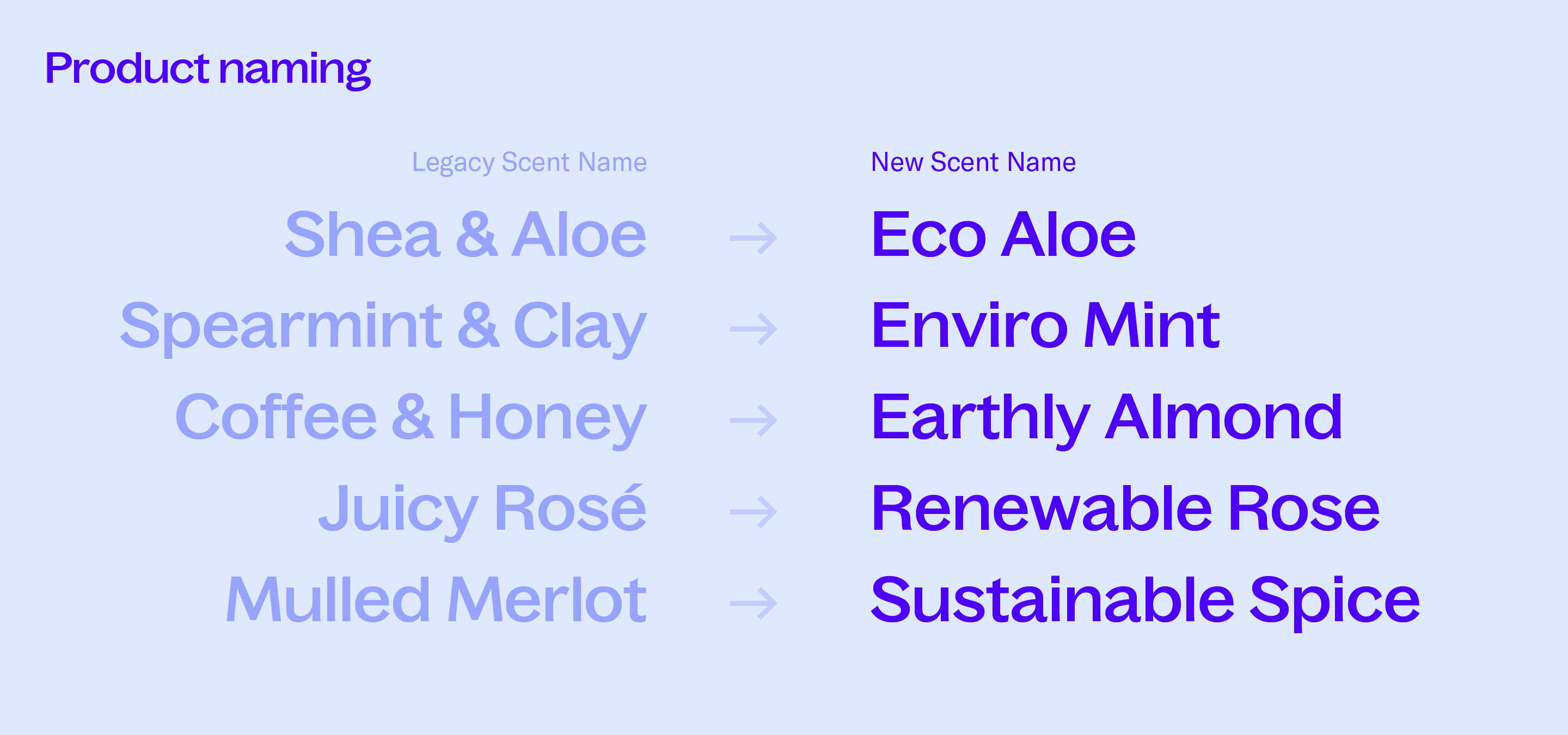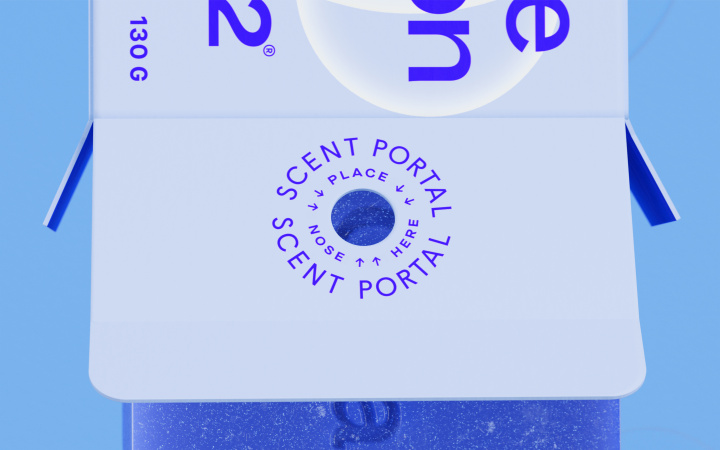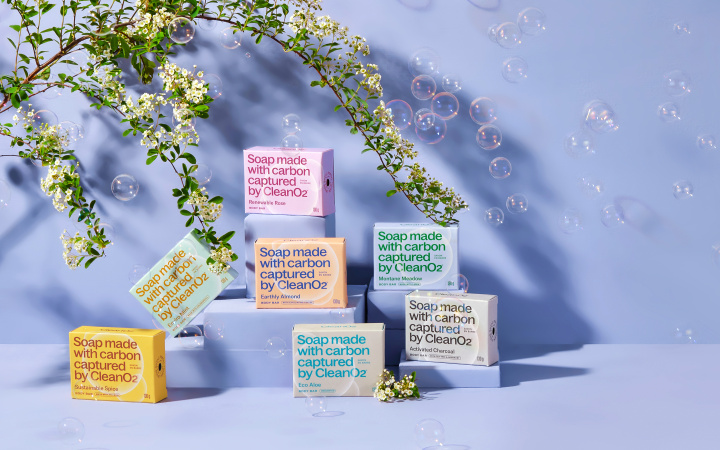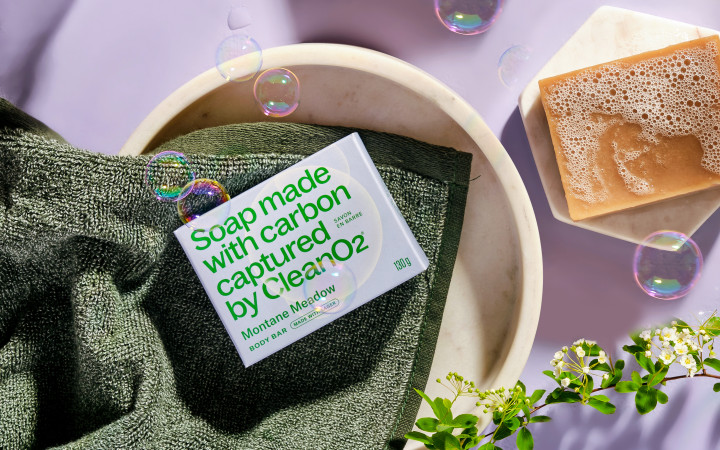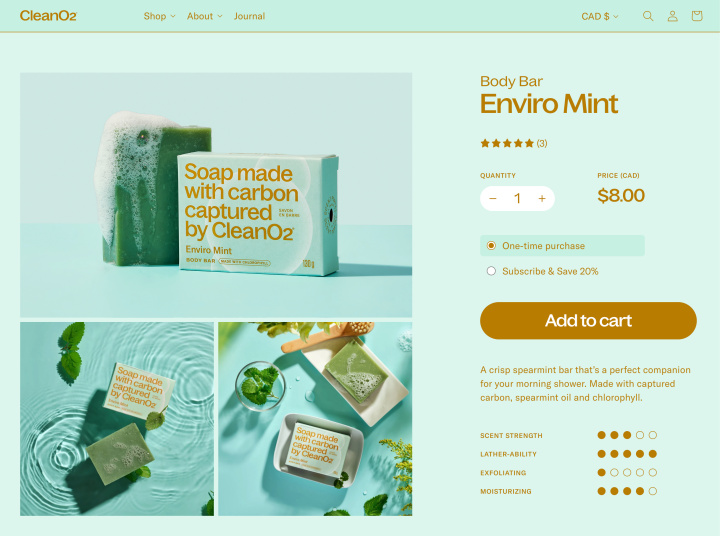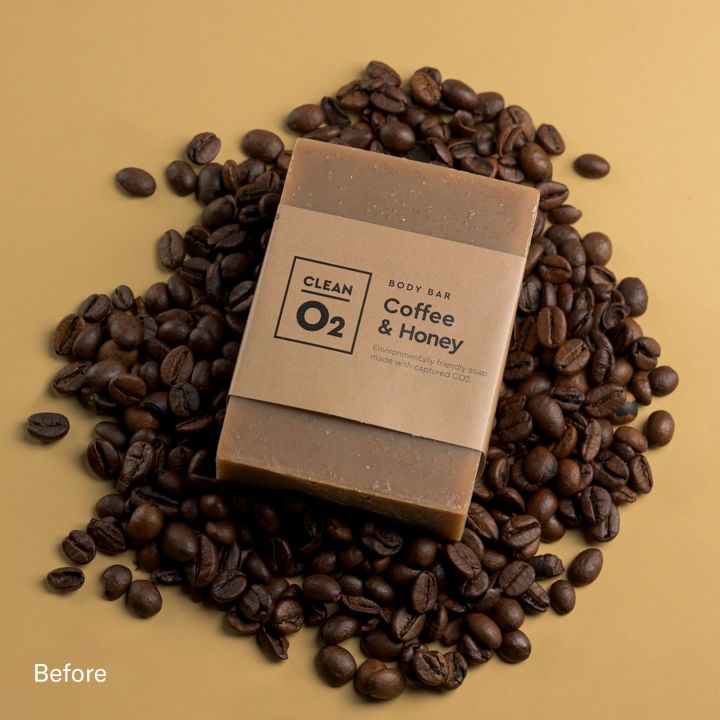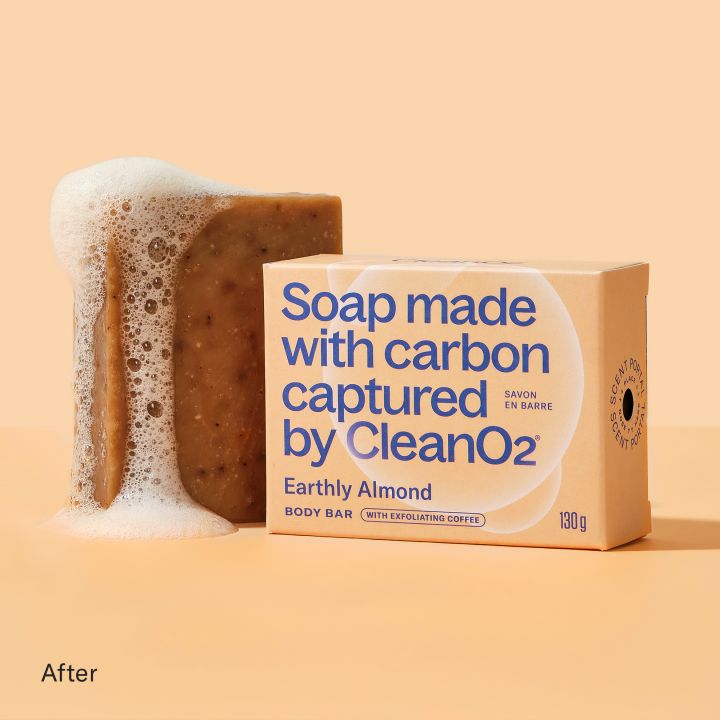 Prior to working with us, CleanO2 used an inner belly band plus an outer paperboard carton made with virgin fibers from unmanaged forests. The cartons were printed overseas, increasing the product's carbon footprint due to the significant transportation emissions. First, we eliminated the belly band in favor of a debossed logo on the soap bar (rollout pending). Researching and vetting several vendors, we helped CleanO2 transition to an FSC-certified printer located in British Columbia and switched their paperboard to an FSC-certified 30% postconsumer (PCW) stock, often a great cost-competitive option. We used a C1S (coated on one side) stock in reverse, with the coated side on the interior in order to prevent the soap's natural oils from seeping into the carton. Crucially, the paper manufacturer, printer, and client are all located within 500 mi / 800 km of each other. The changes we made help CleanO2's packaging better align with the company's values and, though small, continue to have a meaningful environmental impact.
Soap Carton Soap Carton
Clearwater Paper Remagine (18pt, C1S)
30% postconsumer waste (PCW) recycled fibers
Elemental Chlorine Free (ECF)
Manufactured in Washington, USA
Offset printed at an FSC-certified printer in British Columbia, Canada
Carbon Bubbles
With the core brand focused on the messaging strategy, the playful, multivalent CO₂ bubbles play a supportive role. Their arrangement reflects the shape of a CO₂ molecule—a wink and nod to the science behind the product that simultaneously communicates its sudsy cleaning power.