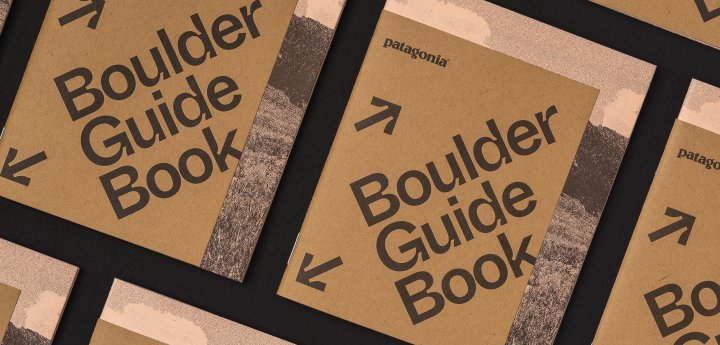 When the eco pioneers at Patagonia approached us to design a printed guide to Boulder, we knew we had an opportunity to push the sustainability envelope. The end result is an amusing yet handy pocket guide that's also the world's first use of algae offset ink.
Scope
Print Design
,
Illustration
,
Photography
,
Copywriting
Cool Points
Sustainable Print Production
,
First Use of Offset Algae Ink
,
Family Owned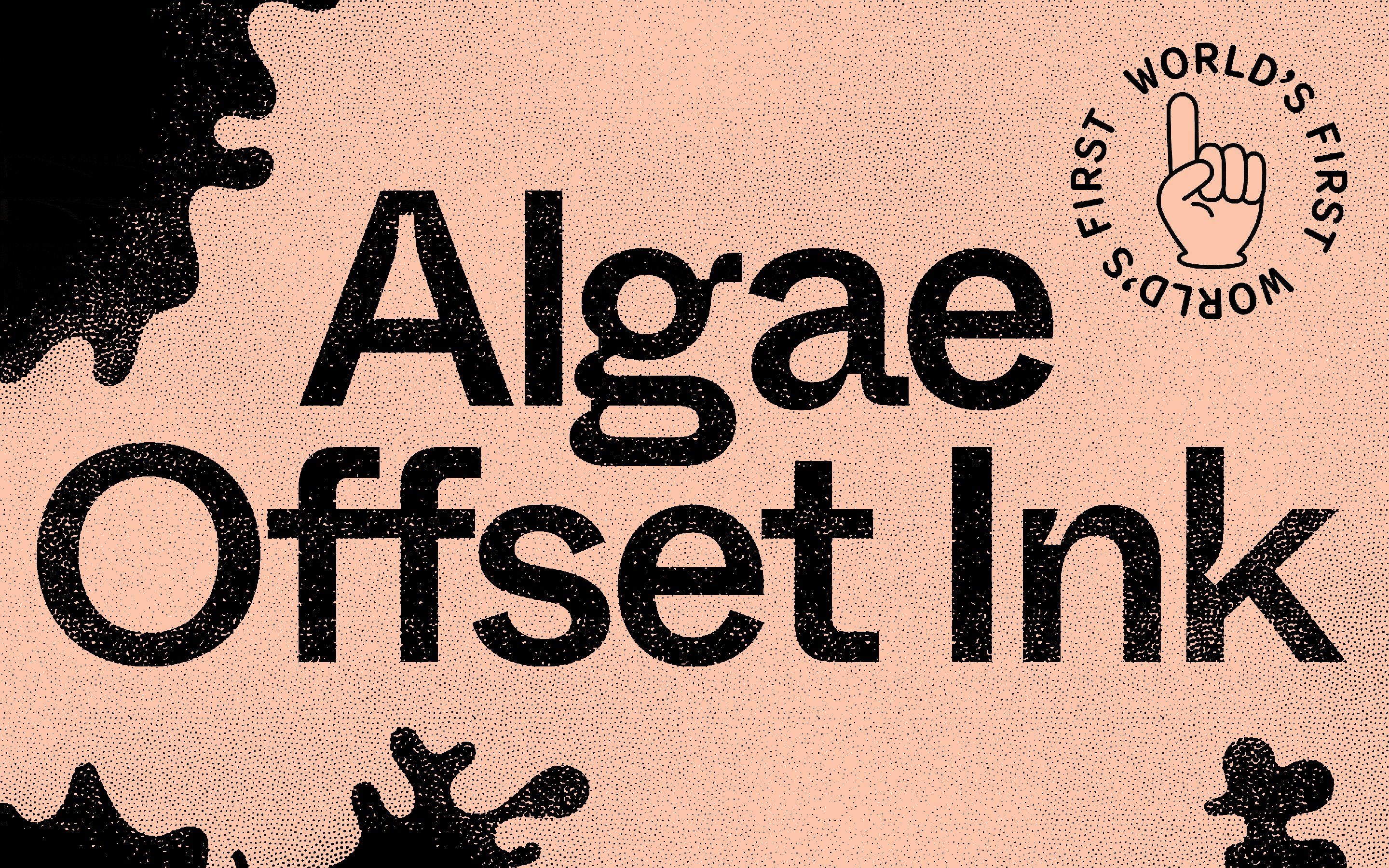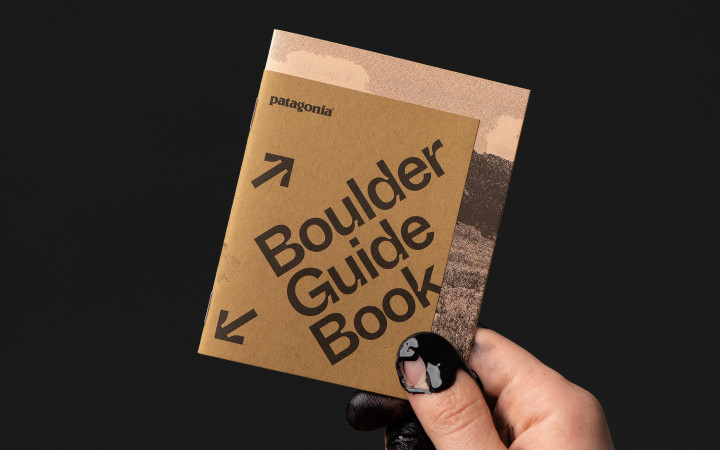 Design
Tasked by Patagonia to design a guide to the city of Boulder, Colorado, we bucked typical map conventions and developed a unique format for the piece. The pocket-sized booklet delivers maximum functionality and provides a better experience for the cartophile, utilizing different zoom levels to cater to the various points of interest that range from "across the street" to "an hour drive."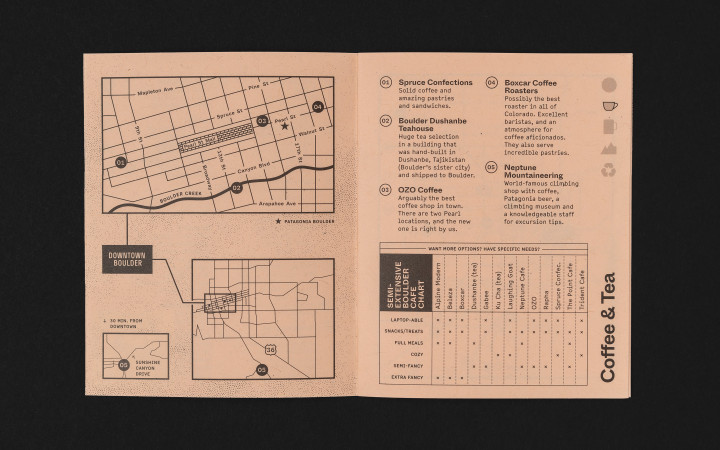 The bulk of recommendations included in the booklet were created by the Patagonia Boulder staff. We put our own spin on the content by creating "supplemental information" woven throughout the book, adding some helpful details, personality, humor, and a bit of tomfoolery.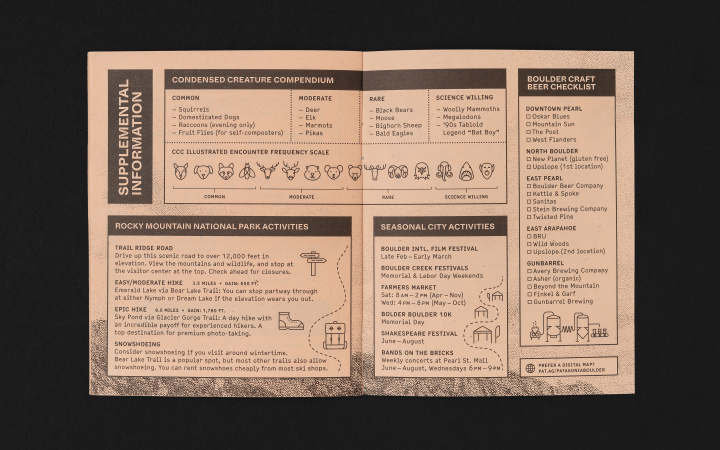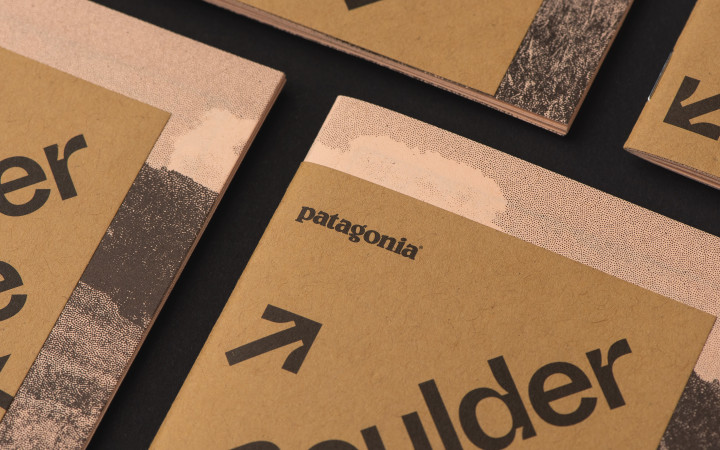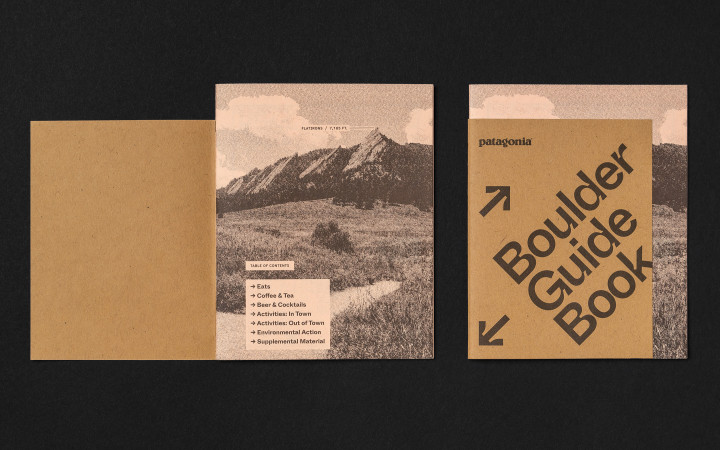 The uncoated paper stocks we used for the booklet (Kraft-Tone from French Paper Company) have exceptional environmental credentials while also possessing a distinctive texture that mirrors the natural, outdoorsy vibes shared by Patagonia and Boulder.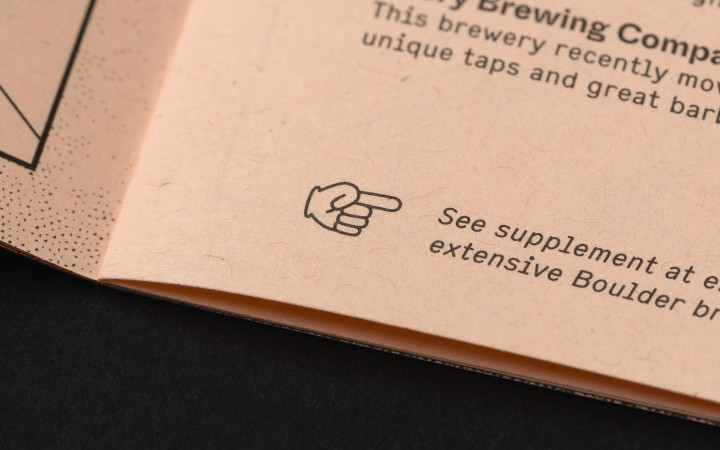 "World's First Algae Offset Ink" sure sounds cool but the potential for the technology is substantial (i.e., it's a big frickin' deal). Algae-based ink is significant because it replaces the petroleum-based pigments used in conventional offset ink and has a smaller carbon footprint. Knowing Patagonia was willing to venture into unknown territory, we contacted Living Ink, a company that has been developing algae-based pigments since 2013. Our longtime print partner, Boulder-based D&K Printing, was willing to take on the job and associated risks. After a successful test run, 8,000 booklets were printed on one of our favorite 100% PCW recycled papers. Though a seemingly inconsequential achievement on its own, small victories like this push the industry towards a more sustainable future.
Booklet Booklet
French Paper Co. Kraft-Tone (Memo Orange + Brown Box Kraft, 70T)
100% postconsumer waste (PCW) recycled fibers
Process Chlorine Free (PCF)
Manufactured carbon neutral (with on-site hydroelectricity)
Manufactured in Michigan, USA
Offset printed in Boulder, Colorado with Algae Ink™ (86% biorenewable content)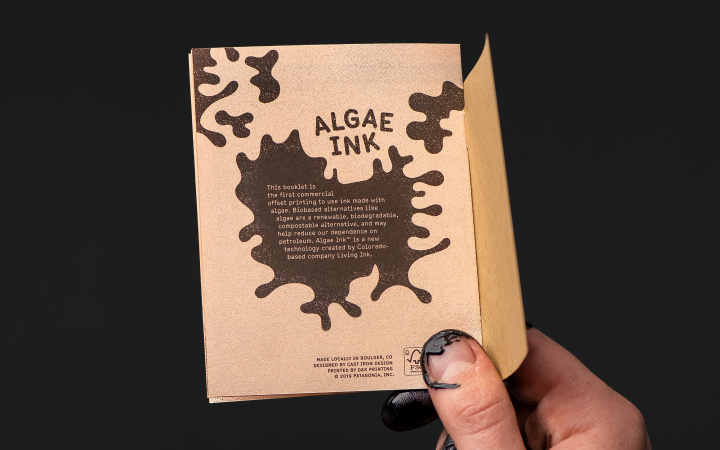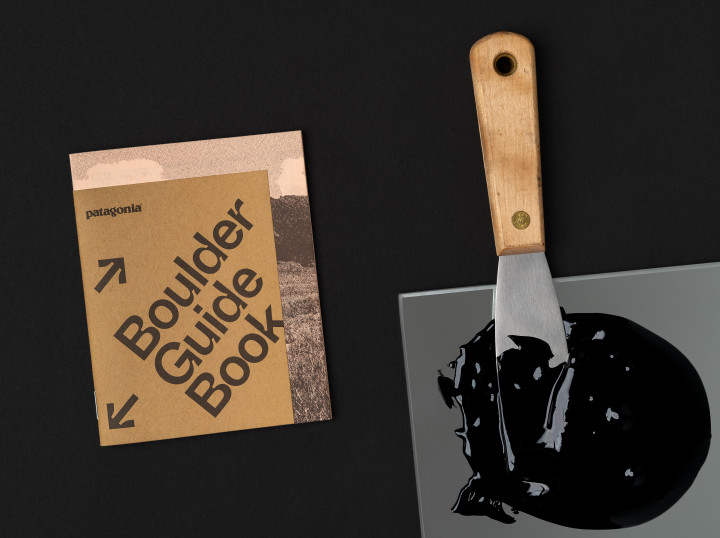 Eco Nerd Info
Algae is a renewable substitute for conventional petroleum-based pigments. The algae that Living Ink sources is a byproduct from algae grown for spirulina production, further reducing its carbon footprint. Working on algae ink since 2013, Living Ink had previously had success in producing water-based ink for flexography (to print on corrugated boxes), but oil-based ink has outsize challenges. One of the most difficult is the low moisture requirement as algae is a water-dwelling organism. Algae is a promising pigment for many reasons, chiefly because algae, like plants, eats sunshine and CO₂ (carbon dioxide) and produces O₂ (oxygen). Because of its photosynthesis abilities, algae ink production may actually be carbon negative (pending a proper life cycle analysis, or LCA). At the time of printing, the ink is not yet available commercially but the trial run takes it one step closer to market viability.