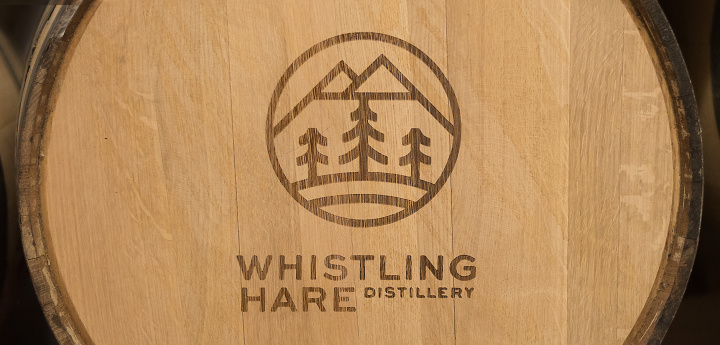 Whistling Hare Distillery
Whistling Hare Distillery
Whistling Hare Distillery focuses on creating organic, outdoor-inspired craft spirits. In addition to naming and branding the Colorado-based outfit, we designed a sustainable packaging solution that maximizes production efficiency while minimizing the product's environmental footprint.
Scope
Brand Identity
,
Packaging
,
Naming
,
Copywriting
Cool Points
Organic (Ingredients)
,
Locally Sourced
,
Family Owned
We named the distillery after the North American Pika which can be found scampering atop mountains throughout Colorado. The pika gets its nickname, Whistling Hare, because of its trademark whistle, or chirp. In order to survive the harsh winters, Pikas spend the summer foraging nearby plants, building a stockpile to last through the winter. We related the idea of seeking local vegetation to our clients' commitment to using local, organic ingredients.
The symbol is a literal representation of a "treeline," the elevation above which trees cannot survive. The treeline relates to both the idea of outdoor exploration and the whistling hare's (pika's) habitat while subtly referencing the distillery's commitment to higher standards.
The packaging system utilizes an underlying framework to provide efficiency and consistency to the brand, with a varying color palette to impart a visual distinction among the myriad spirits. The labels tow the line between modern and heritage, grounding the distillery's place in the modern craft movement while invoking the spirit of the outdoors.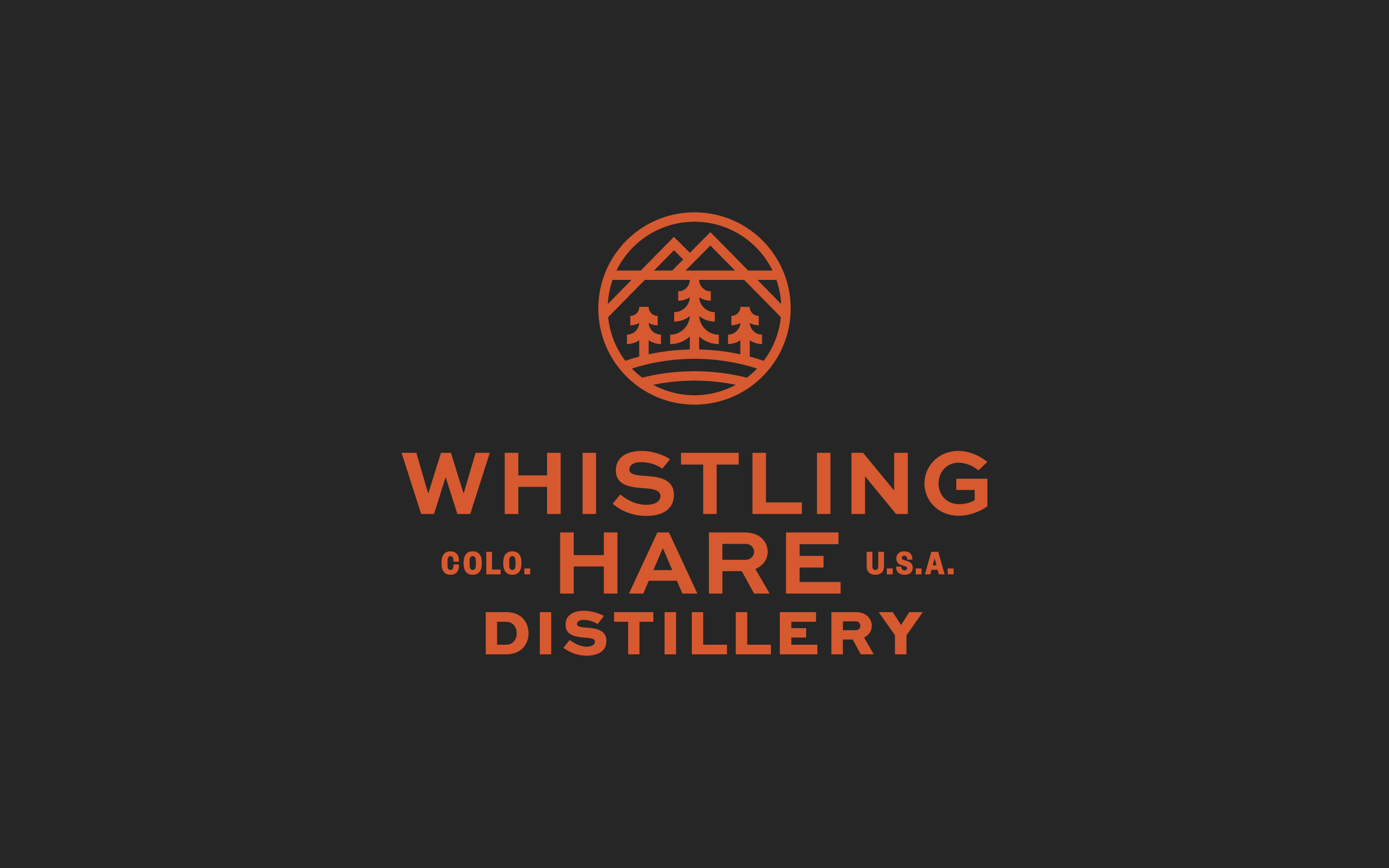 The labels include an activity pairing system divided into four regions relating to each spirit type. We created a custom illustration and a witty pleasantry to accompany each spirit. In order to highlight the distillery's values, we designed custom marks that provide a visual component to aspects of a brand that are all too often lost in text.
The packaging system we created for Whistling Hare Distillery is exemplary of our research into more sustainable materials and processes. Pressure sensitive adhesive labels (stickers) are an unsustainable material as half of the material—the release liner, or backing paper—is inherently destined for the landfill. Our investigation led us to find an adhesive label that has a recyclable release liner, the only of its kind at the time of this writing. In addition, the facestock is composed of 100% postconsumer recycled fibers. In addition, the bottles we specified are 15% lighter than the more common conventional option, saving thousands of pounds of CO² from entering the atmosphere.
Label – Facestock Label – Facestock
Green Bay Packaging – Domaine Eco 1 (60#, 89 g/m²)
100% postconsumer waste (PCW) recycled fibers
Process Chlorine Free (PCF)
FSC® Certified (Forest Stewardship Council™)
Manufactured in the USA
Flexo printed with water-based inks in Colorado, USA
Label – Release Liner Label – Release Liner
Green Bay Packaging – Unbleached Kraft Liner (39#, 64 g/m²)
Recyclable with corrugated cardboard
Manufactured in the USA
Bottles Bottles
Saxco Spirit Bottles
20–30% postconsumer recycled glass
Manufactured in Missouri, USA