Roger the Barber
Roger the Barber
Roger is a unique and exceptionally talented barber. He does not offer the typical variety of services or array of products one might expect from a barbershop or salon, instead offering a singular service—short cuts without the shortcuts.
Scope
Brand Identity
,
Collateral Design
,
Web Design
,
Web Development
,
Signage
,
Photography
,
Copywriting
Roger's logo and monogram allude to the iconic barber pole, striking a balance between his classic approach and modern sensibilities. In our initial discussions, Roger informed us that the tile in his shop was angled at exactly 22.5°. This seemingly trivial detail reflected Roger's precision and served as a guiding principle—both figuratively and literally—for the creation of his identity. The logos and illustrations adhere to a grid based on halved divisions of 45° (45°, 22.5°, 11.25°), and although invisible to the viewer, this principle helped create an underlying aesthetic uniformity.
Roger needed a way to direct walk-in customers to his website in order to book an appointment. Our solution was a small, concise, digitally printed card. The small size (1.5˝ × 2.75˝) allowed us to nearly double the amount of cards on a 12˝ × 18˝ press sheet (in comparison to a standard 2˝ × 3.5˝ business card), reducing paper and printing costs. For the paper we specified Mohawk's "Inxwell Vellum", a digital-ready stock with a subtle texture that worked well for the small size of the card. (However, due to the fact that it is a softer, bendable stock, we would avoid it for a larger card where rigidity is desired.) We specified the aforementioned stock for two different jobs which we ran simultaneously, saving costs for both clients and minimizing our trips to the printer for quality checks.
Business Card Business Card
Mohawk Paper Loop, Inxwell Vellum (Eco White, 110# Cover)
100% postconsumer waste (PCW) recycled fibers
Process Chlorine Free (PCF)
Manufactured carbon neutral (RECs certified by Green-e®)
FSC® Certified (Forest Stewardship Council™)
Manufactured in the USA
Digitally printed
Exterior Signs Exterior Signs
Digitally printed aluminum panel
Interior Signs Interior Signs
Digitally printed paper mounted on plywood
Sealed with water-based varnish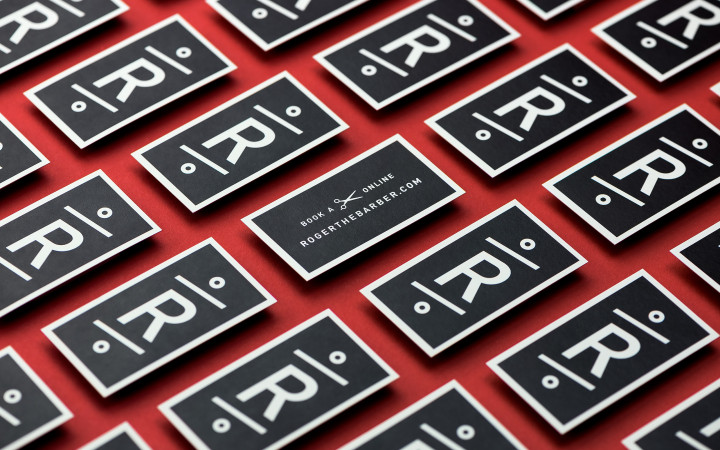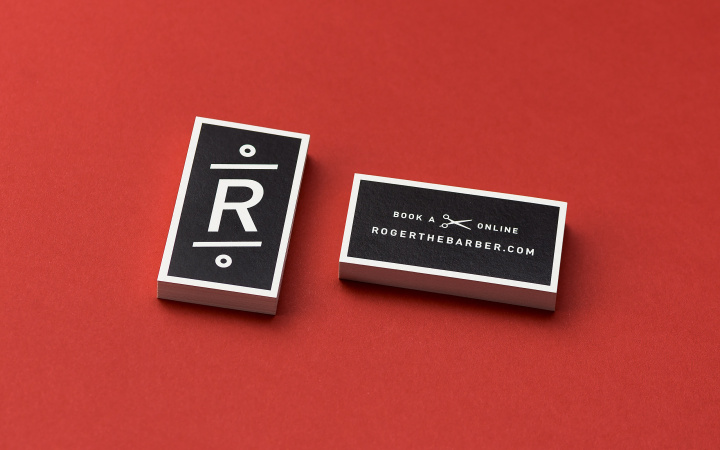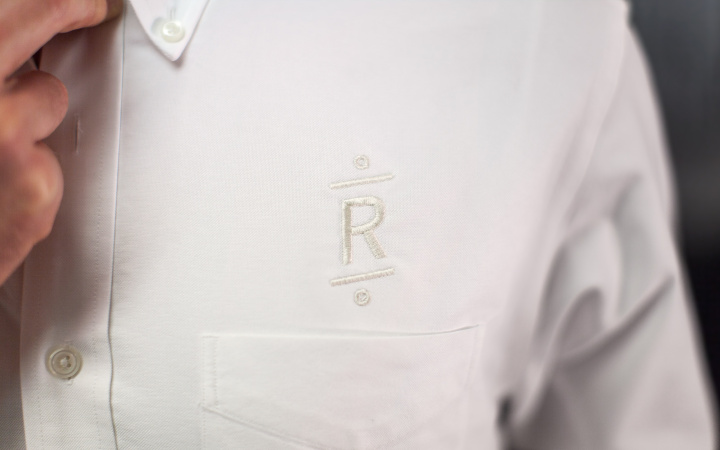 With limited space for signage in a busy and cluttered area, effective communication was imperative. We chose the typeface DIN for its timeless modernity, confident demeanor, and unrivaled legibility. The sign hanging in the long hallway outside Roger's shop forgoes text and instead displays only a pair of scissors, serving as an effective wayfinding guide from afar.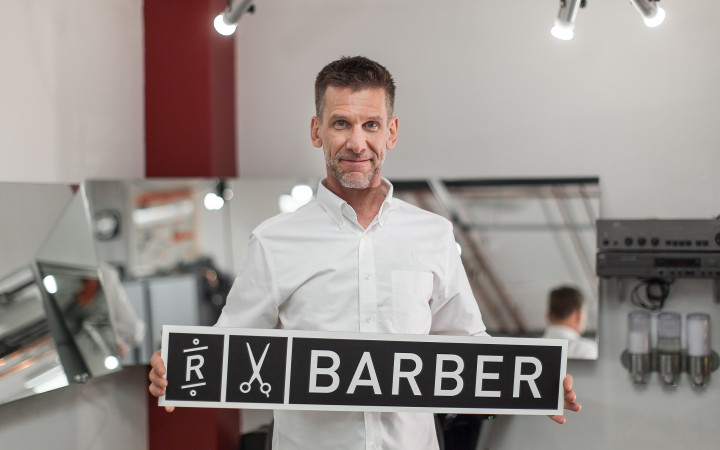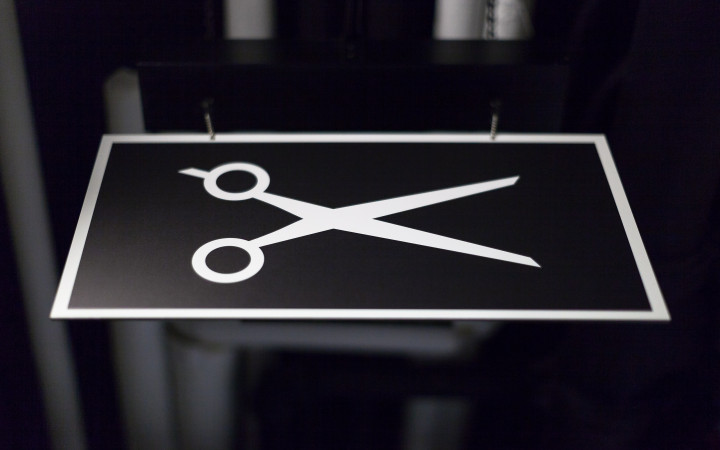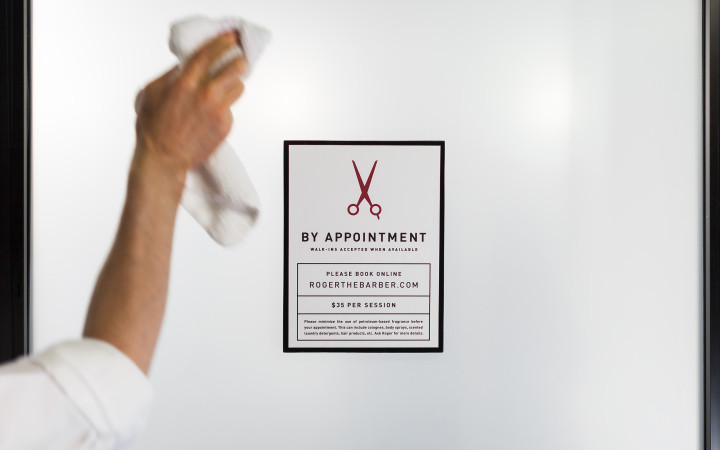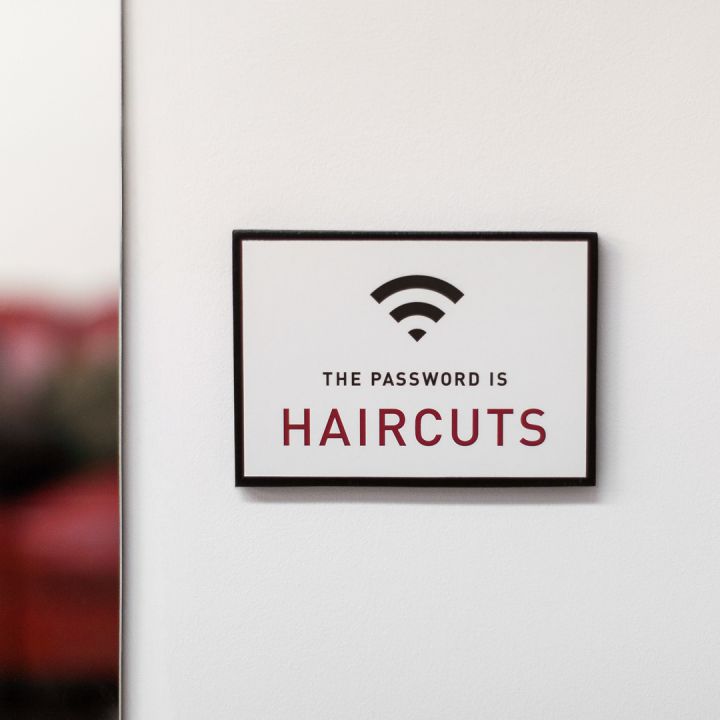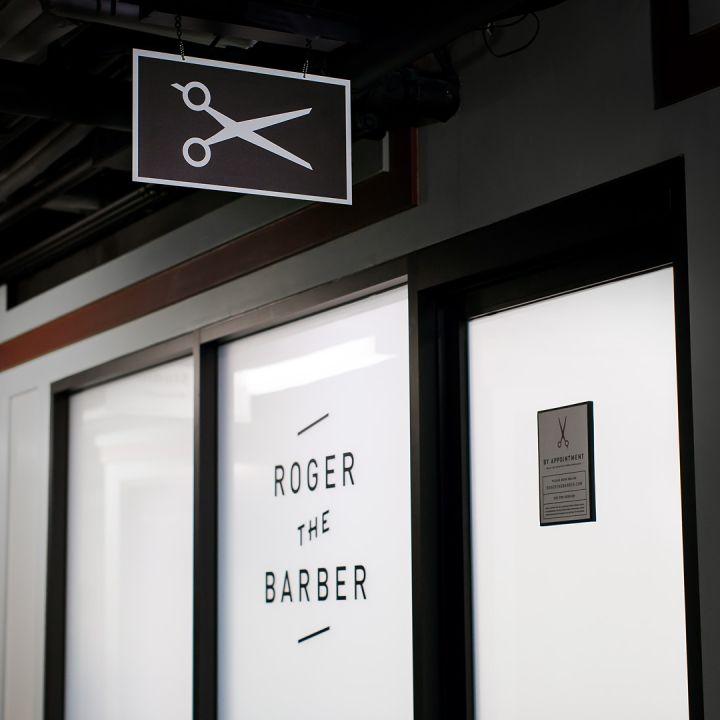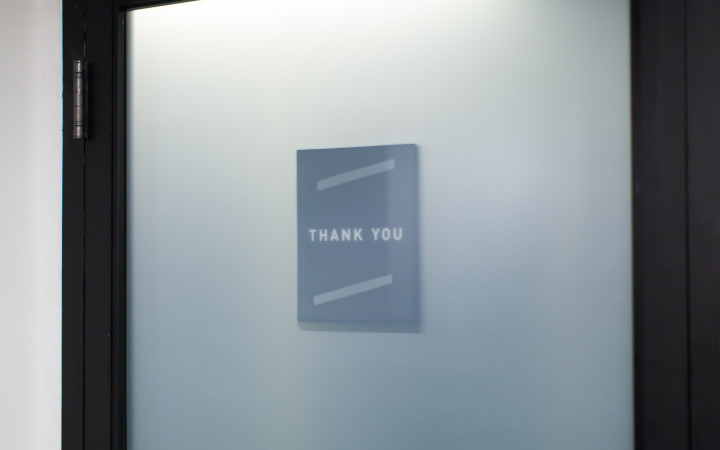 Roger serves a very specific clientele and has certain requirements his clients must be aware of before booking a cut. The menu at the top provides a brief overview while allowing return customers to quickly book an appointment.