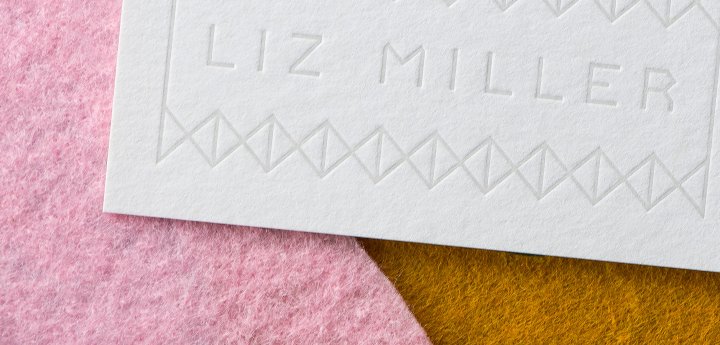 Installation artist Liz Miller was in need of an identity and website to showcase her extensive catalog of intricate, bold, and colorful work. We created an understated yet characteristic identity that supports her work while clearly communicating her caliber and professional merit.
Scope
Brand Identity
,
Collateral Design
,
Web Design
,
Web Development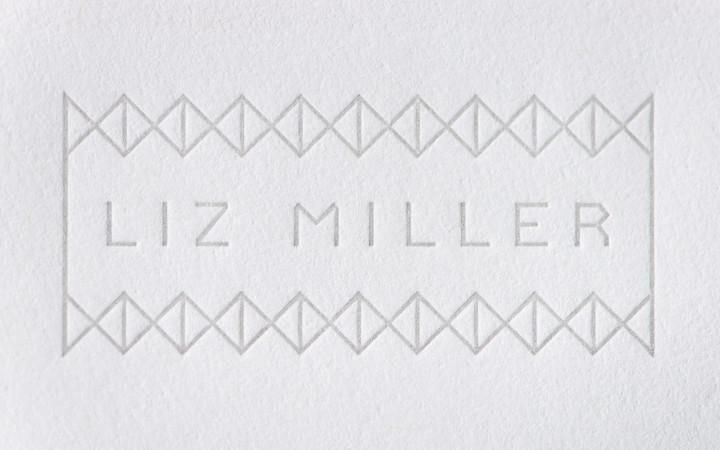 When working with Liz to develop a visual strategy, she requested the identity be contemporary, clean, elegant, and bold. Our explorations resulted in a solution that starkly contrasts her audacious and vibrant installations, referencing the geometry and repetition in her work and balancing its personality with a restrained color palette.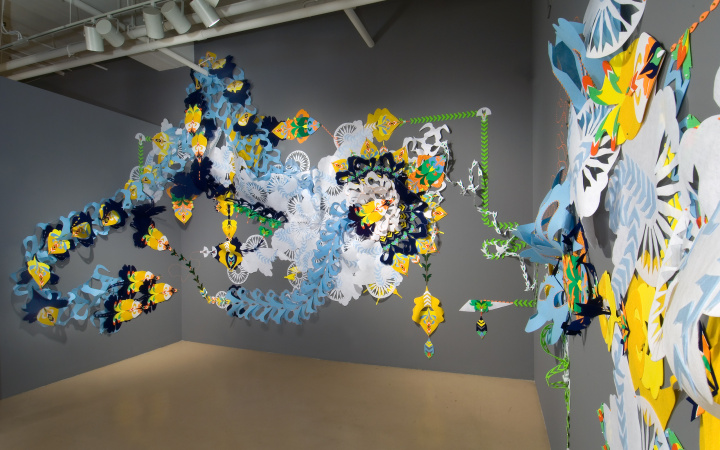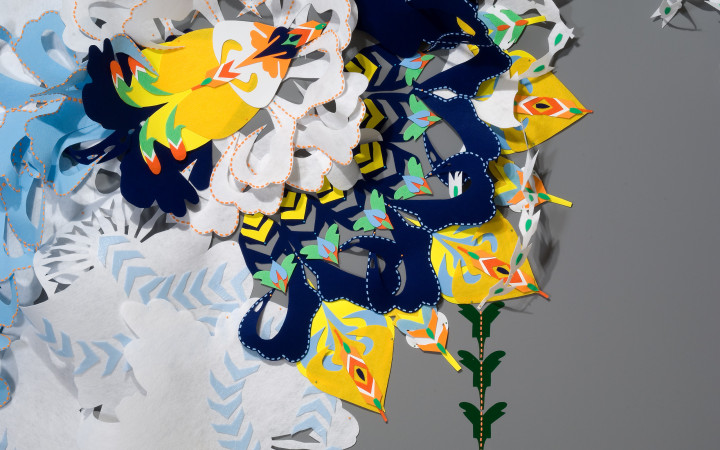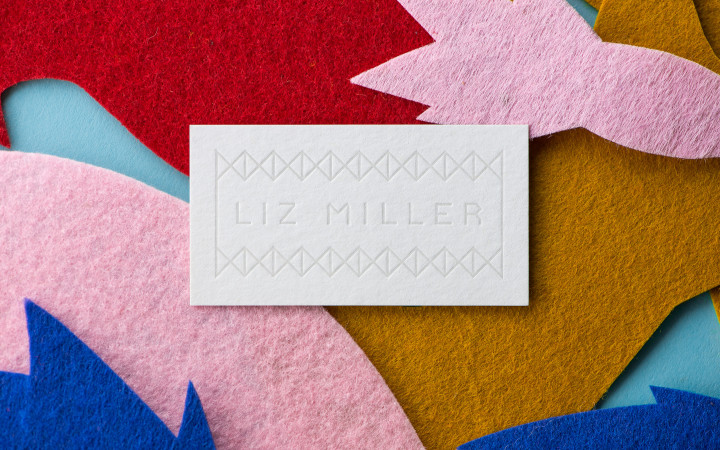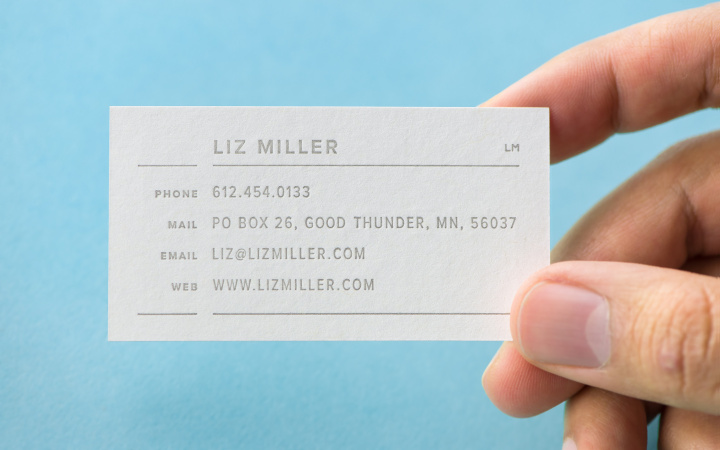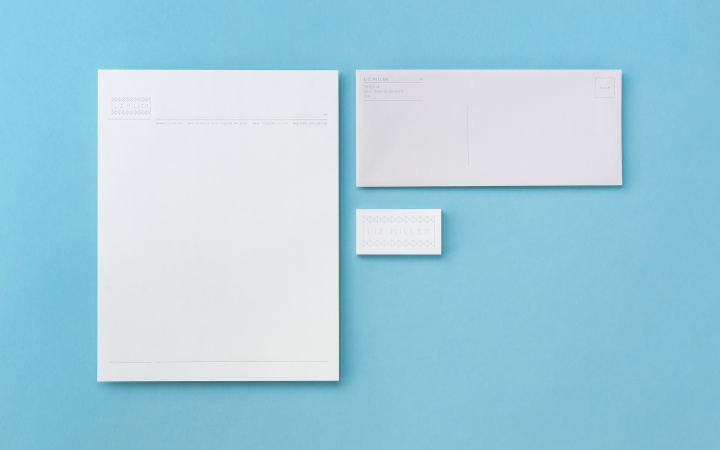 The simple white and light gray color palette of the identity was carried through to the stationery system. The business card was printed on an 18pt, 80% postconsumer board that took well to a letterpress printed, double-sided design. To allow the logo on the front to have a substantial impression, we kiss-hit the back side of the card in order to avoid bleed-through to the back. Initially the client commissioned only the envelope and business card, however, upon seeing the results she commissioned us to create a matching letterhead to complete the set.
Business Card Business Card
Mohawk Paper Loop, Smooth (80% PC White, 18pt Board)
80% postconsumer waste (PCW) recycled fibers
Process Chlorine Free (PCF)
Manufactured carbon neutral (RECs certified by Green-e®)
FSC® Certified (Forest Stewardship Council™)
Manufactured in the USA
Letterpress printed with rubber-based inks
Letterhead Letterhead
Mohawk Paper Loop, Smooth (White, 70# Text)
100% postconsumer waste (PCW) recycled fibers
Process Chlorine Free (PCF)
Manufactured carbon neutral (RECs certified by Green-e®)
FSC® Certified
Manufactured in the USA
Letterpress printed with rubber-based inks
Envelope Envelope
Mohawk Paper Loop, Smooth (Gray, 70# Text)
50% PCW recycled fibers – PCF
50% virgin fibers – ECF (Elemental Chlorine Free)
Manufactured carbon neutral (RECs certified by Green-e®)
FSC® Certified
Manufactured in the USA
Letterpress printed with rubber-based inks