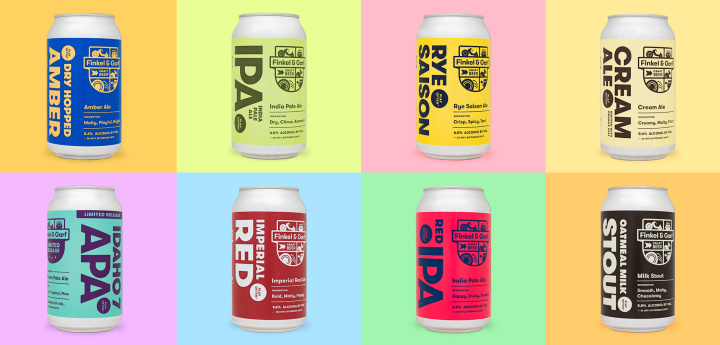 Finkel & Garf
Finkel & Garf
Before starting a brewery, father and son duo Dan and Eric Garfinkel ran a successful business selling classic toys. We helped them bring their fun, straightforward, laid back attitude to their newest venture: a craft brewery in the heart of beer country.
Scope
Brand Identity
,
Signage
,
Packaging
,
Illustration
,
Photography
,
Motion Graphics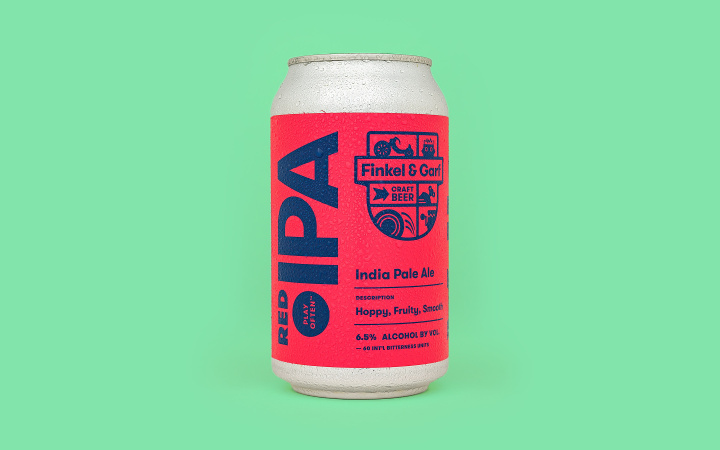 Referencing their roots in the toy industry and inspired by crests common on vintage beer cans, we created a custom coat of arms for the Finkel & Garf brewery. Featuring toys in a traditionally serious and regal context reflects their desire to subtly subvert the wine-ification of craft beer and introduce a more approachable product to the market. The various toys represented in the coat of arms were selected to inspire people from all generations to reconnect with their childlike sense of wonder and excitement.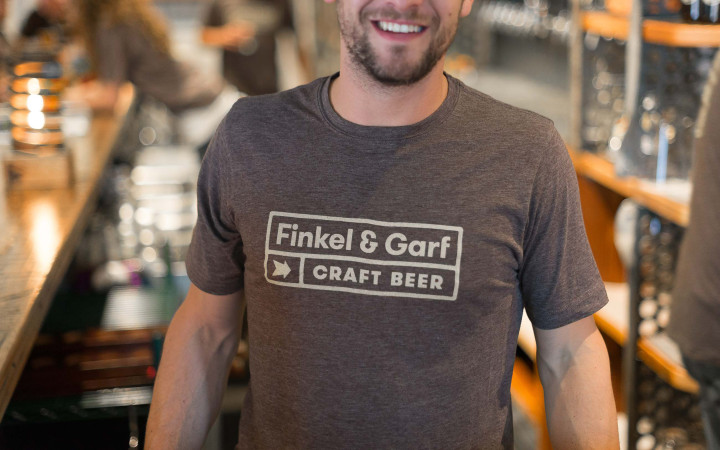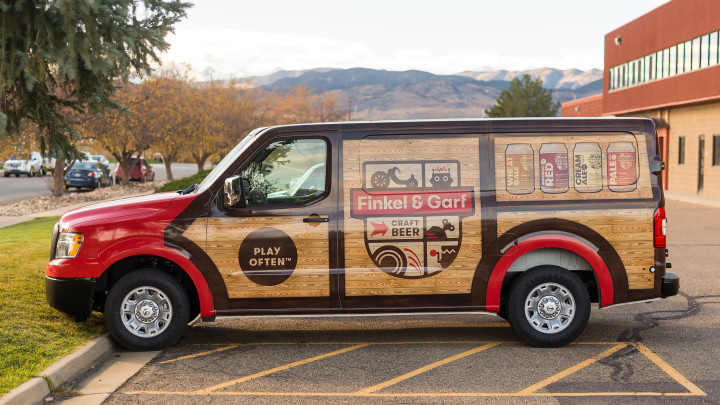 Finkel & Garf combines a reverence for the classic American beer industry with an excitement for the progressive energy of the current craft landscape. We utilized limited colors with type-heavy layouts (using the modern but still slightly wonky Walsheim) to strike a unique balance of modern and nostalgic. These large and repeated names, along with quick three-word descriptions, make choosing a beer a simple and straightforward experience. An additional benefit of this visual treatment, and an important part of our packaging strategy, is that it causes the cans to stand out on shelves typically packed with cluttered and overly decorative labels.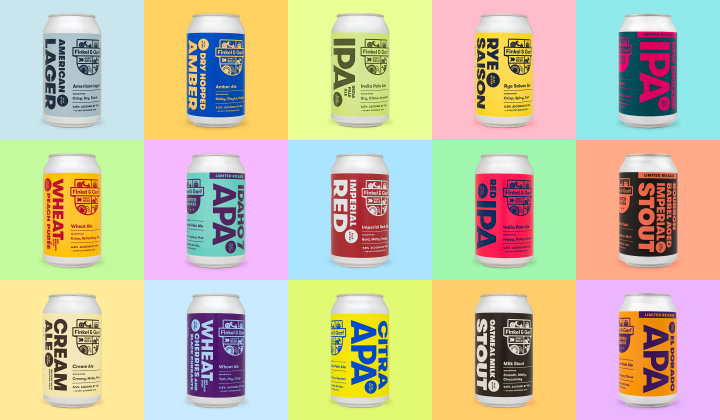 But perhaps the best compliment comes from Dan McGorry who wrote to Brand New, saying 'I was in Colorado recently and picked up a six-pack of this local beer, based solely on the packaging (of course.)' Of course.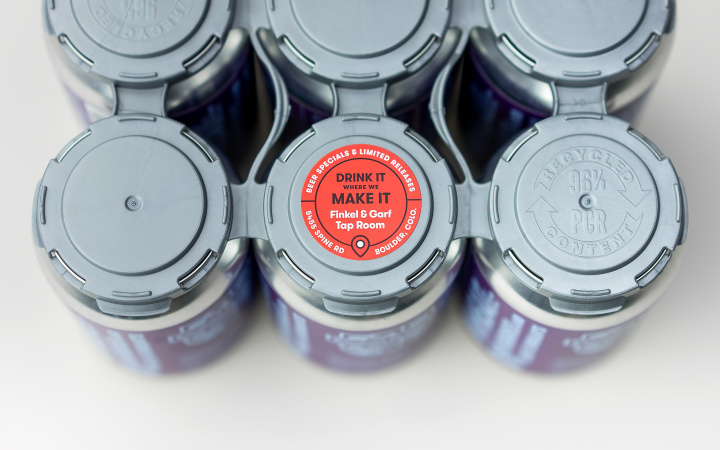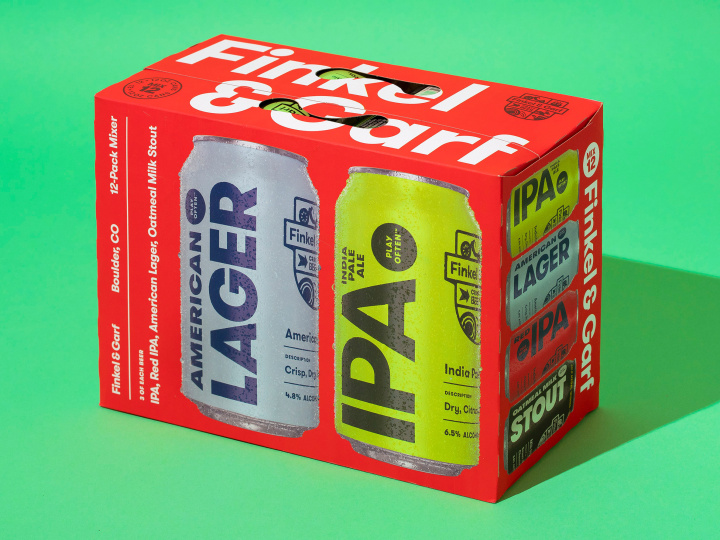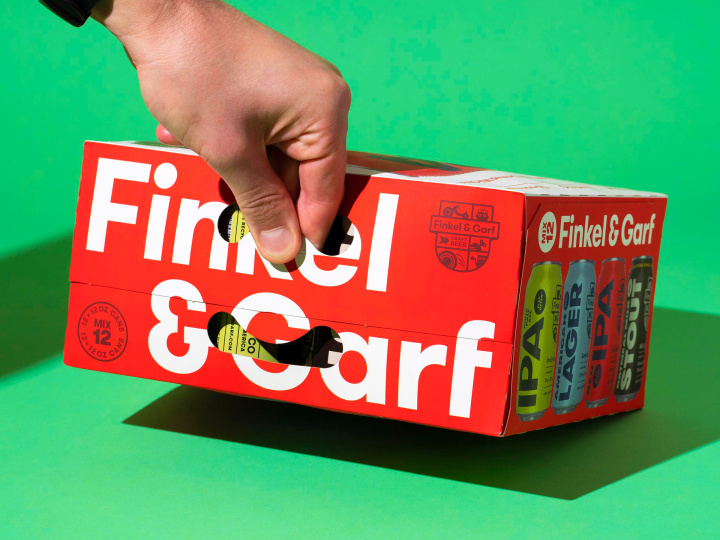 Special releases get a modified version of the crest to signify the limited nature of the beer.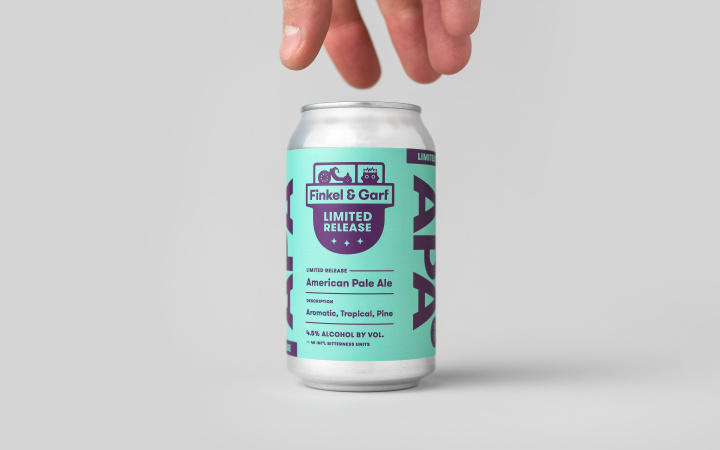 05
Promotional Photography
We've provided a variety of promotional photography for Finkel & Garf, including a consistent photo style for each can, as well as more playful, one-off photo shoots for use in social media.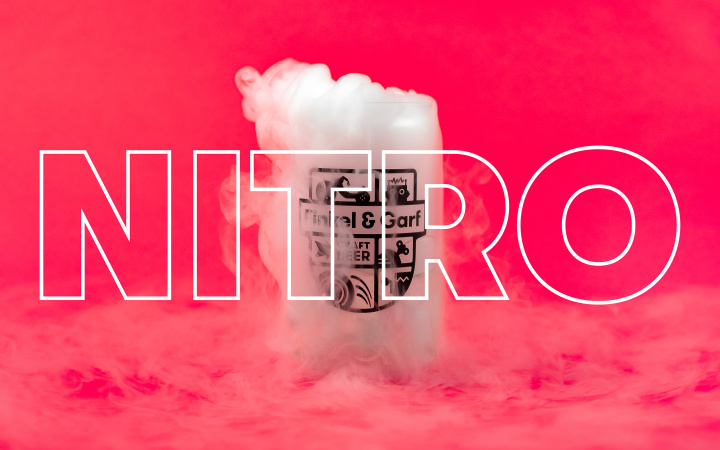 Finkel & Garf has thrived in the local community and expanded its capacity on more than one occasion since their launch. Every year they throw a community party to celebrate their anniversary. We created custom graphics and social media animations to help promote the event.