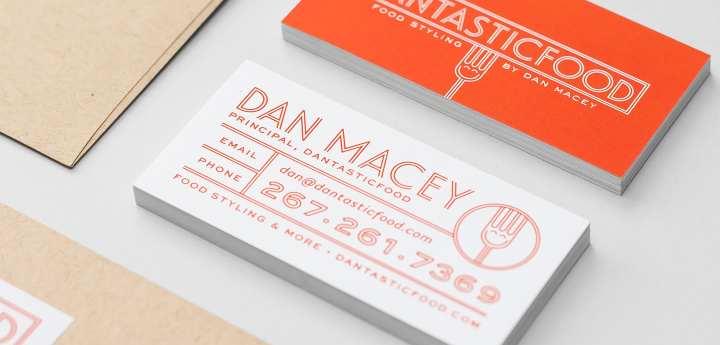 DantasticFood
DantasticFood
Dan Macey is a top food stylist and a charismatic TV personality. He needed an identity to complement his wide range of unique styling abilities—from irresistibly cheesy pizza to crisp kale salads—and build on the fun-loving persona already established with his unique name, spiked hair, and brightly-colored apron.
Scope
Brand Identity
,
Collateral Design
The fork is the bridge between food and the person tasting it. A food stylist is the bridge between food and the person viewing it. After seeing a promotional photo of Dan with a comically oversized fork, we knew that there was no need to overthink it. Forky the fork, with his wide grin and spiked tine hair just felt…Dantastic. We contrasted the mascot with some delicate line work and plenty of whitespace to achieve the perfect balance between Dan's approachable persona and top tier capabilities.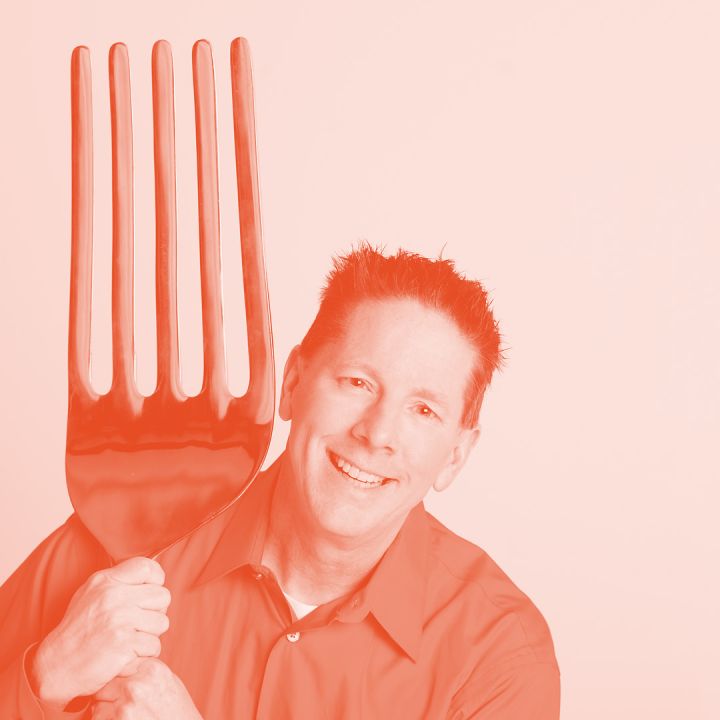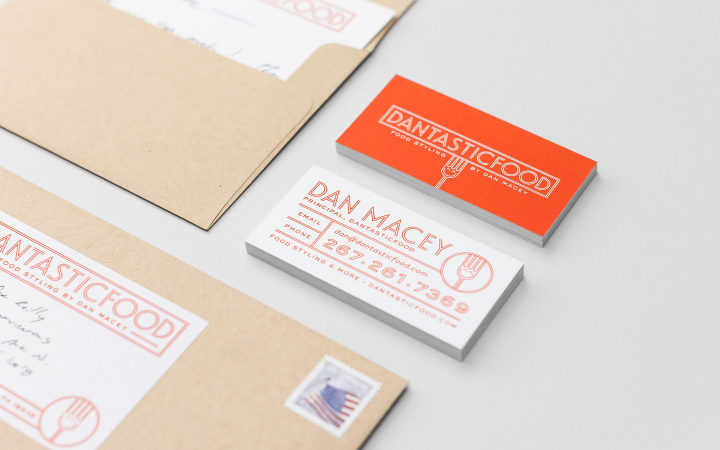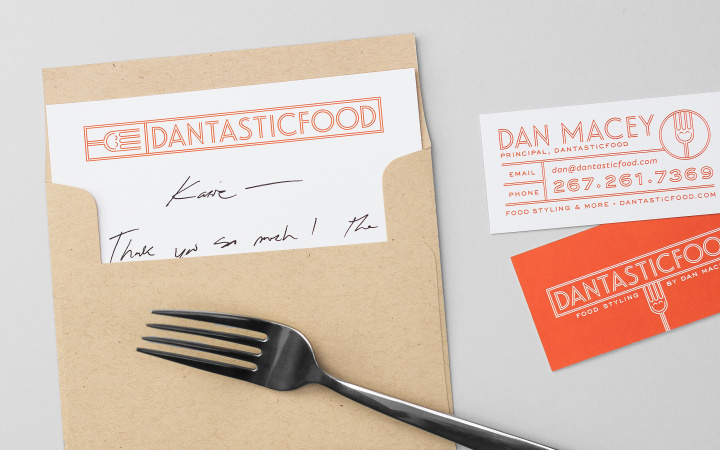 An adhesive label was a necessity due to Dan's need to mail a variety of packages. Adhesive labels aren't exactly the friend of the environmentally responsible designer since the backing is made up of silicone-coated paper—typically made of virgin fiber—and can't be recycled due to this coating. We were able to find a 100% postconsumer adhesive label that was suitable for digital printing and we patiently await the development of adhesive label paper with a recyclable backing (or no backing at all). If you know of one, let us know.
Business Card, Note Card Business Card, Note Card
Mohawk Paper Loop, Inxwell Vellum (Eco White, 110# Cover)
100% postconsumer waste (PCW) recycled fibers
Process Chlorine Free (PCF)
Manufactured carbon neutral (RECs certified by Green-e®)
FSC® certified (Forest Stewardship Council™)
Manufactured in the USA
Digitally printed
Adhesive Label Adhesive Label
GPA, Ultra Digital – Pressure Sensitive Label (White, 50# Text)
100% postconsumer waste (PCW) face stock
10% postconsumer waste (PCW) recycled liner
FSC® certified
Manufactured in the USA
Digitally printed
Envelopes Envelopes
French Paper Co., Speckletone (Oatmeal, 70# Text)
100% recycled (30% postconsumer, 70% preconsumer)
Process Chlorine Free (PCF)
Manufactured carbon neutral (with on-site hydroelectricity)
Manufactured in Michigan, USA