Conservation International
Conservation International
As the climate and biodiversity crises accelerate, Conservation International is rising to the challenge by utilizing science, policy, and fieldwork alongside local communities to secure the critical benefits that nature provides to people. Working with their renowned photo library and distinctive brand identity, we helped deliver a vibrant annual report that showcases their innovative, optimism-driven, globe-spanning accomplishments.
Cool Points
Nonprofit
,
Sustainable Print Production
,
Environmental Conservation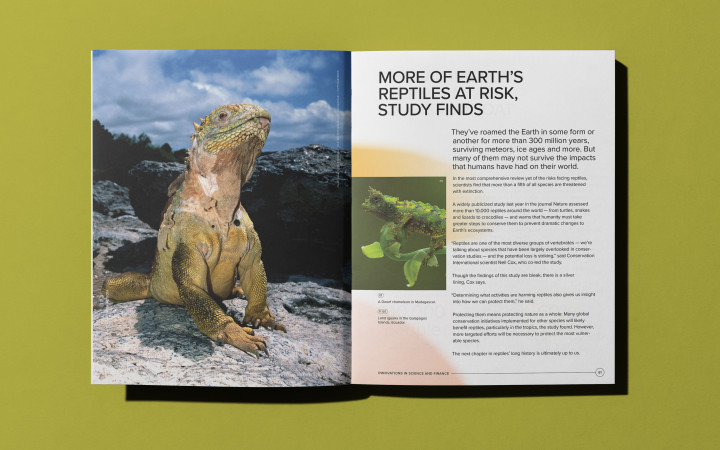 Overview
Conservation International is one of the world's largest conservation nonprofits, working with NGOs, policymakers, economists, scientists, indigenous communities, and beyond to protect Earth's ecosystems and the people who depend on them.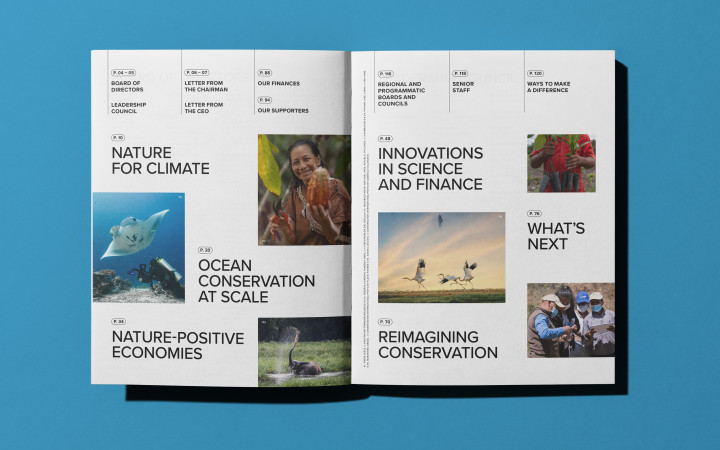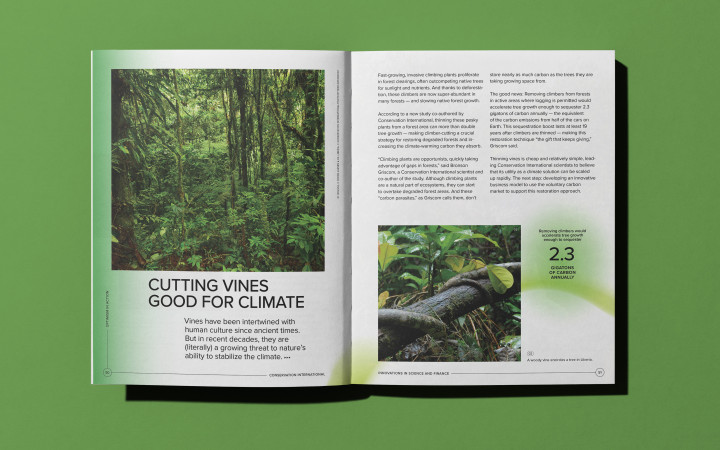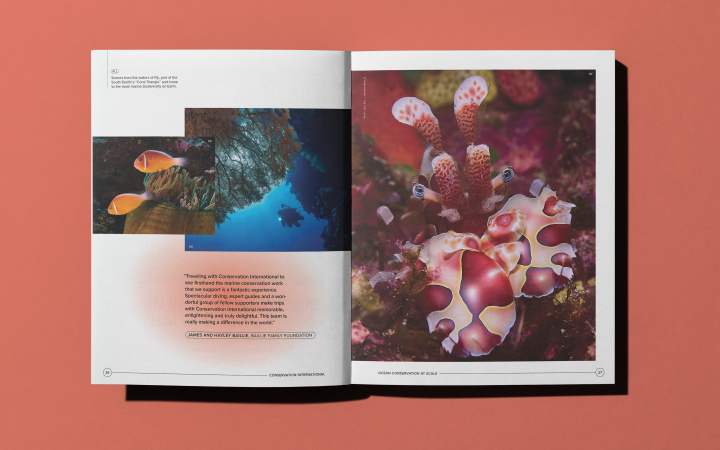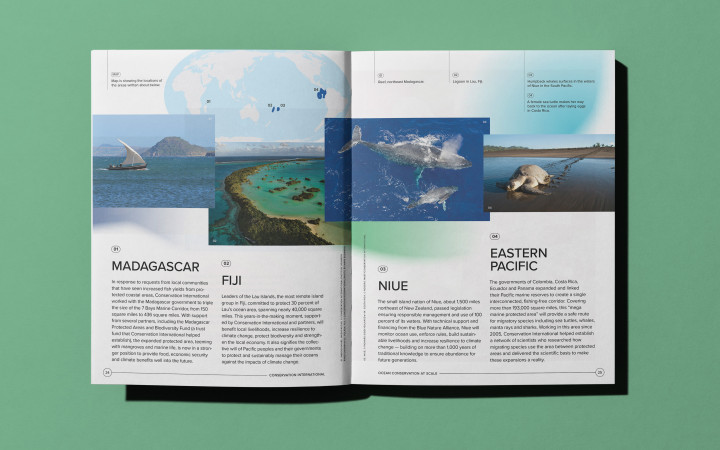 Concept
The publication fully embodies the report's theme: optimism in action. A clean, spacious editorial style allowed photography to take center stage, spotlighting the people and places at the heart of their work. Crisp, diagrammatic graphics channeling "action" pair with vibrant, dreamy gradients that evoke "optimism" to create a visual language harmonizing these two core tenets of Conservation International's ethos.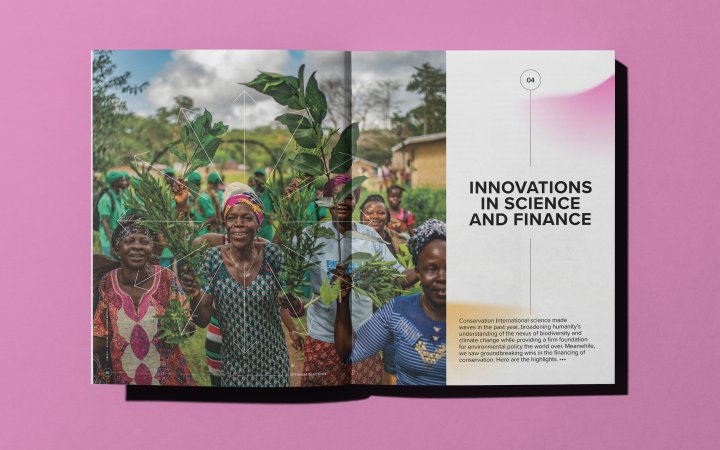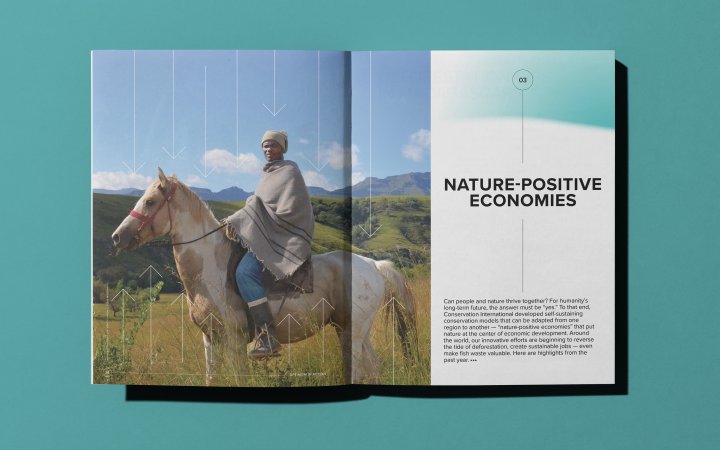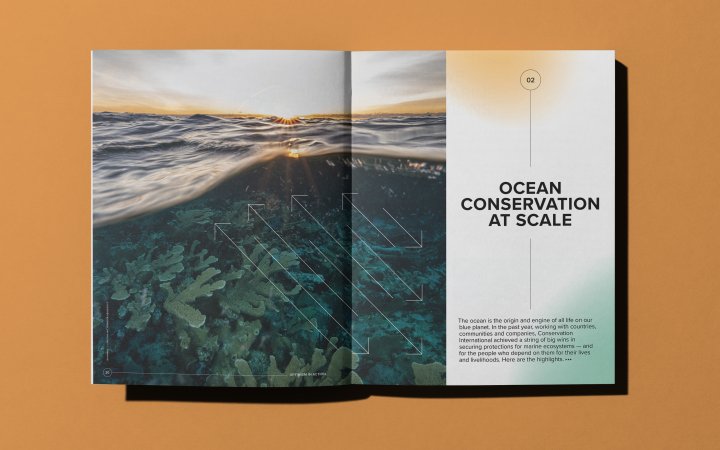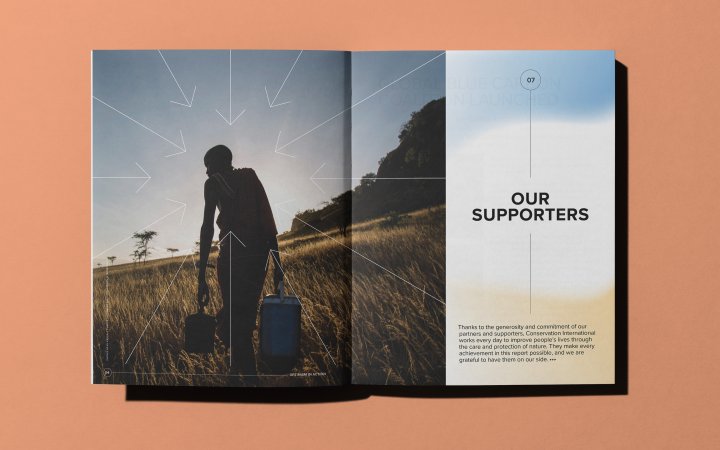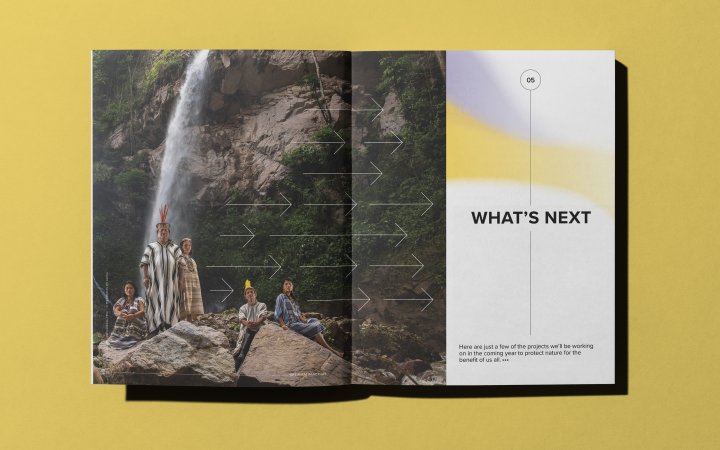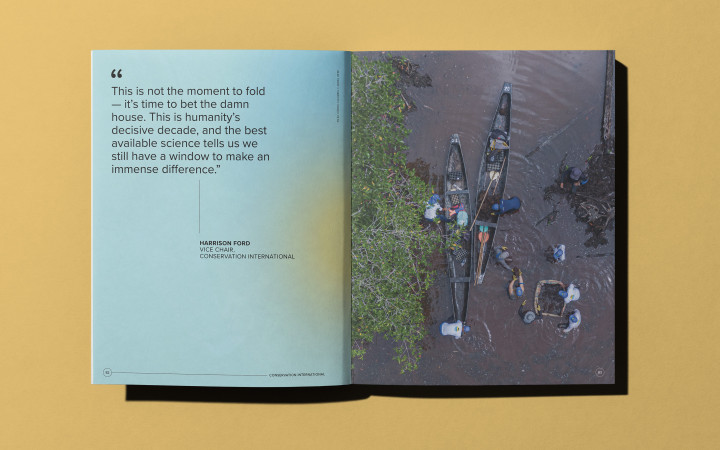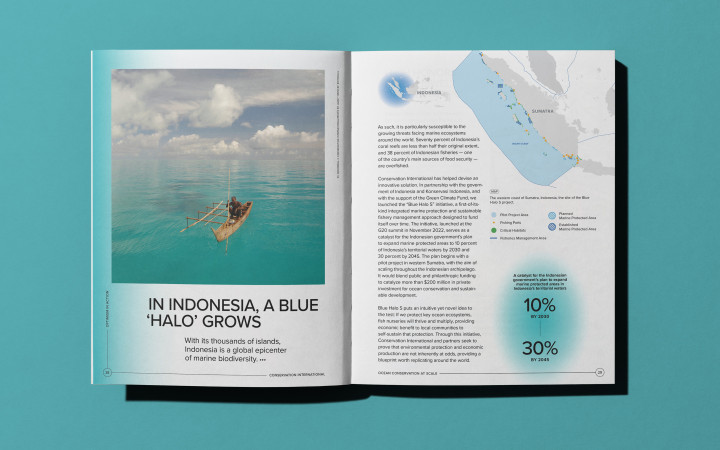 A paper's thickness, known as its weight, has a marked impact on its environmental impact: a lighter paper stock results in fewer CO₂ emissions. Since a paper's weight correlates with its ability to block light, known as opacity, lighter paper weights are more transparent. Outlines of the content on the next page become faintly visible, an effect known as show-through. Instead of the typical 70# or 80# paper stock, we used a 60# stock and embraced the show-through effect. The result was a subtle but intriguing interplay of forms throughout the piece, while simultaneously reducing the report's environmental impact.
Cover Cover
Rolland Enviro Print – 80# Cover
100% postconsumer waste (PCW) recycled fibers
Process Chlorine Free (PCF)
FSC® Certified (Forest Stewardship Council)
Manufactured in Canada
Interior Interior
Rolland Enviro Print – 60# Text
100% postconsumer waste (PCW) recycled fibers
Process Chlorine Free (PCF)
FSC® Certified (Forest Stewardship Council)
Manufactured in Canada